Real Estate investors looking for cash flow and appreciation continue to love Idaho for building rental portfolios. The Potato State is a current favorite of real estate investors due to many factors including a strong economy, booming population and natural beauty that drives year-round visitors! Easy Street Capital is proud to be a leading provider of investment property loans for real estate investors looking to build rental portfolios in Idaho!
Types of Rental Loans for Idaho Real Estate Investors
When it comes to real estate investing in Idaho, there diverse markets and types of investment property loans to choose from. The Gem State has a lot of older properties with great bones, but in need of renovators to restore them to their former glory. For investors adept at rehabbing older properties, hard money renovation loans are a perfect choice! These loans allow you to buy a property quickly and finance your rehab costs as well! Once you are done, you can either "flip" the property for a quick profit or pursue the BRRRR Strategy buy renting it out and then refinancing into a long-term, low-rate DSCR loan!
Long-term DSCR Loans are also great for investing in turnkey rental properties. Turnkey refers to properties that are rent-ready and require no renovations. Move-in ready single family and multi-unit homes and fully furnished short term rentals are great for cash flow and price appreciation. Most DSCR Loans are fixed rate for thirty years, locking you into a fixed interest rate for the long-term. While, if historical patterns continue, rents and appreciation increase steadily each year. These are a great tool to steadily build wealth over time through real estate. Using investment property loans can help speed this process.
Where To Invest In Real Estate In Idaho
Idaho is a favorite market for real estate investors with a lot of different options. There are lots of diverse market types that offer great potential for each type of real estate investor. Boise is the state's largest city and capital. Meridian, located just outside of Boise, is one of Idaho's fastest growing cities. Coeur d'Alene is a beautiful city in northern Idaho right next door to Spokane, Washington. Idaho Falls, located in eastern Idaho, is a growing city with a strong employment market. Finally, Island Park is a great market for vacation rentals focused on outdoor recreation visitors.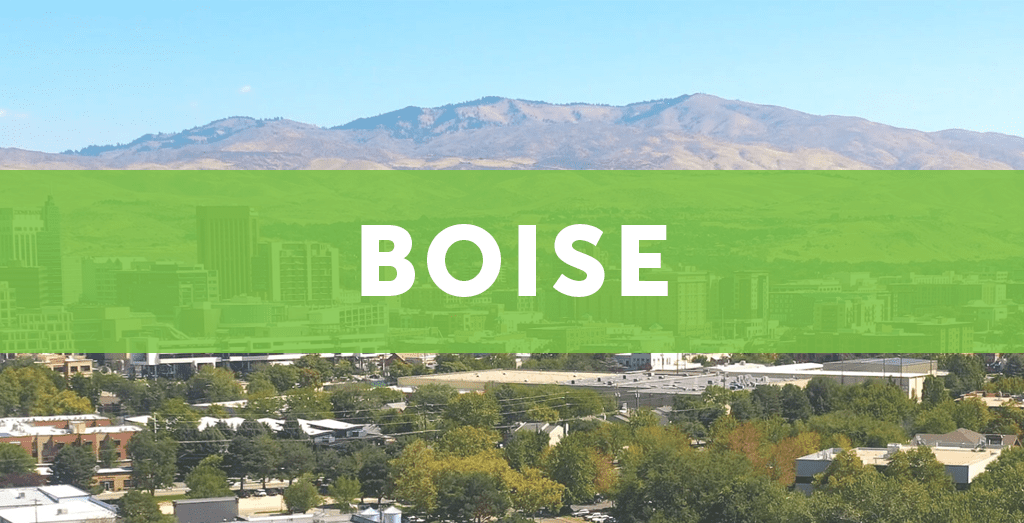 Boise
Boise is the capital city of Idaho and has a population of over 240,000, the largest city in the state. The city has a thriving economy, with key industries including healthcare, technology, and education. Boise is home to several large companies, such as Micron Technology and Albertsons, which provide a strong employment base for renters. Additionally, Boise State University attracts a large number of students and young professionals who require rental properties.
Boise's diverse population and strong economy make it an attractive market for real estate investors. The city's job growth and population growth create a steady demand for rental properties, with opportunities for long-term leases, medium-term rentals, and short-term rentals. Boise is also a popular tourist destination. Top attractions include the Boise Art Museum, the Idaho State Capitol, and the Boise River Greenbelt. The city's natural beauty, outdoor recreation opportunities, and sports teams (Boise State Broncos) make it a popular destination for visitors. This provides a robust market for short-term rentals serving visitors for events and vacations.
While Boise has experienced tremendous growth in population and real estate values during the boom of 2020-2021, many experts have flagged it as prime for a bit of a pullback in the years following. However, all the great aspects of Boise that spurred investment are still there. Indeed, a recent report by BiggerPockets ranked Boise #4 of top 10 cities in forecasted demand growth in the next 10 years (2023-2028)! 2023 may be a great time to invest in Boise. Even if some values have had some minor recent pullbacks.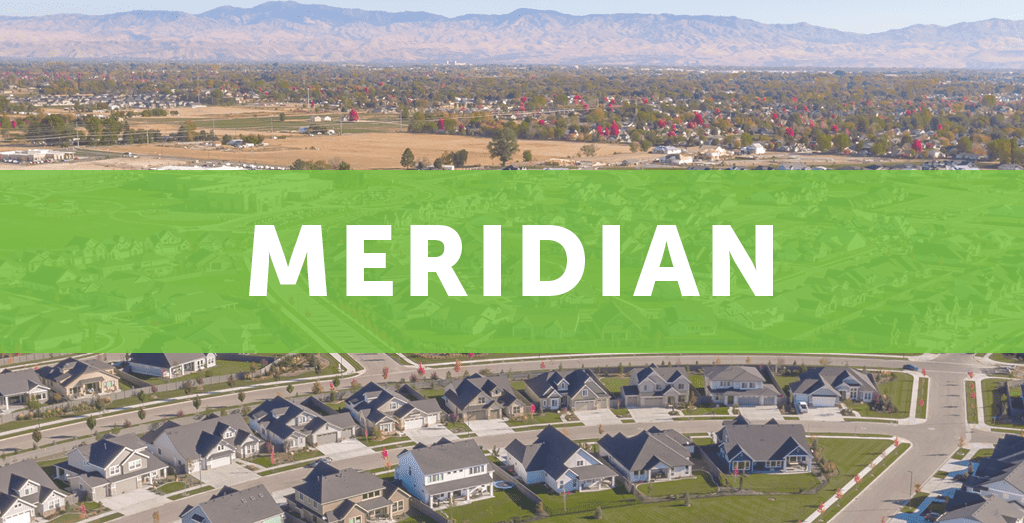 Meridian
Meridian is a rapidly growing city in southwest Idaho, with a population of over 114,000 residents. The city's economy is diverse, with industries such as healthcare, education, and manufacturing playing key roles. Meridian also benefits from its location in the Boise metropolitan area, which has a population of over 700,000 , the largest in Idaho.
Real estate investors with a strategy of investing in the fastest-growing markets love Meridian. According so some analyses, its likely to be the fastest-growing city in the United States! Fast growing population is usually a tremendous indicator for investing returns in real estate. As people flock to the city, the demand for housing tends to outstrip supply. This allows property owners to raise rents and experience little vacancy.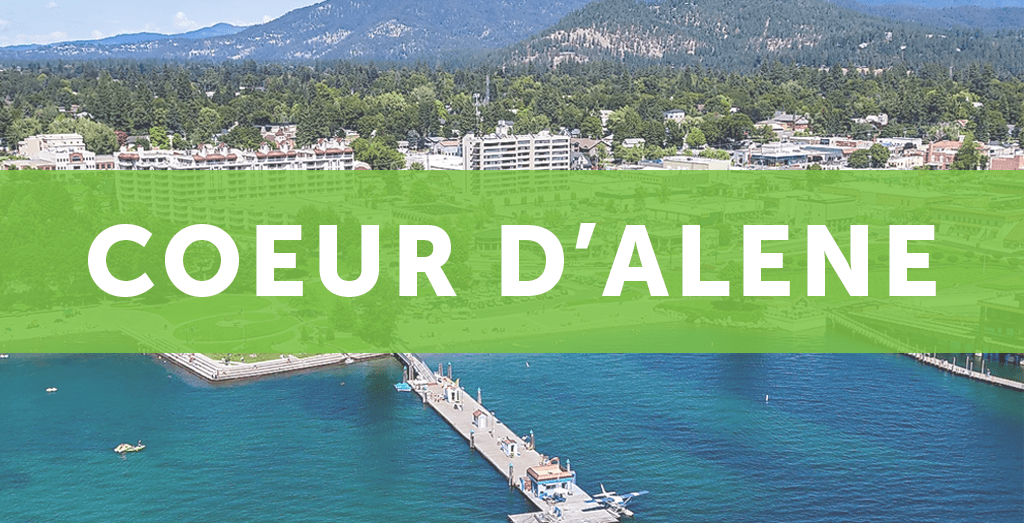 Coeur d'Alene
Coeur d'Alene is a rapidly growing city located in Kootenai County. With a population of over 54,000, Coeur d'Alene is the largest city in the northern region of Idaho. Its quickly becoming one of the most desirable places to live in the state. One of the main reasons why Coeur d'Alene is a good market for real estate investors in single-family rentals and small multifamily properties is due to its strong job market and economy. This stable employment base translates to a consistent demand for rentals and a low vacancy rate for real estate investors.
Another reason why Coeur d'Alene is a promising market for real estate investors is due to its affordable real estate prices. Compared to other cities in Idaho, Coeur d'Alene offers lower housing costs, making it an attractive destination for renters and investors alike. Additionally, the city is experiencing rapid population growth. The Coeur d'Alene metro area's overall population growth was 413.61% over 1969-2021 outpaced Idaho's increase of 168.87%, and outpaced the United States' increase of 64.88%! This growth, coupled with the affordability of real estate, creates an ideal environment for real estate investors to invest in single-family rentals and small multifamily properties. The city is also a popular tourist destination, with attractions such as Lake Coeur d'Alene and Silverwood Theme Park, providing opportunities for short-term rentals.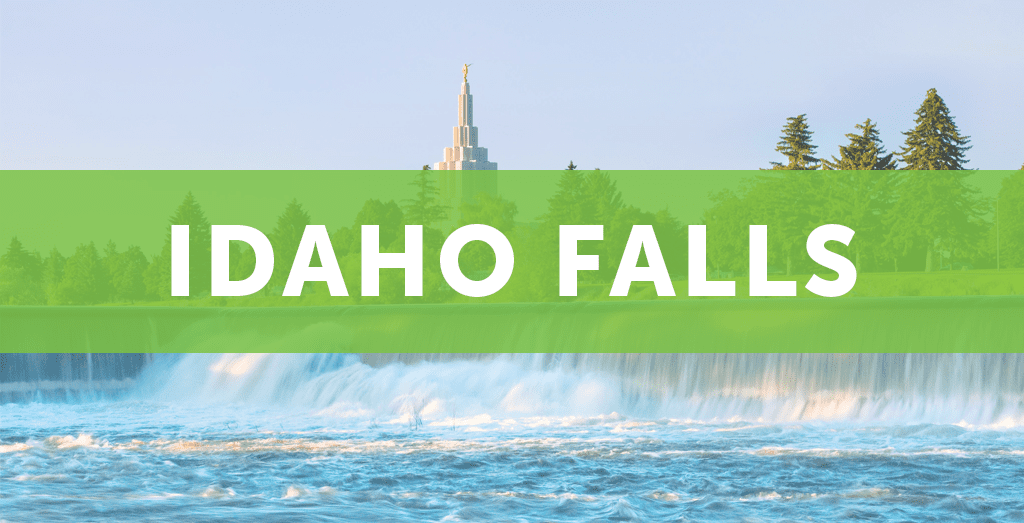 Idaho Falls
Idaho Falls, Idaho is a thriving city located in the southeastern part of the state, with a population of over 62,000 people. Known as the "Gateway to Yellowstone," Idaho Falls is a popular destination for tourists looking to explore the stunning national park. Beyond tourism, Idaho Falls is home to a diverse range of industries, including healthcare, manufacturing, and agriculture. The city's economy is supported by several large employers, including the Idaho National Laboratory and Melaleuca, Inc.
Real estate investors can find a wide range of affordable investment opportunities in Idaho Falls. According to Redfin, the median sales price for a single-family home in Idaho Falls in March 2023 was $383,000, making it an accessible market for investors with a variety of budgets. In addition, NerdWallet reports that Idaho Falls has a low Rent-To-Income Ratio of just 25%, meaning that rent costs make up a relatively small portion of residents' overall income. This creates a stable market for long-term rental properties.
Idaho Falls is also a popular destination for short-term rentals, particularly during peak tourism seasons. In addition to Yellowstone National Park, the city offers a variety of cultural attractions. These include the Museum of Idaho and the Willard Arts Center. The Snake River and the Idaho Falls Greenbelt provide outdoor recreation opportunities such as hiking, biking, and fishing. Idaho Falls is also home to several annual events which attract visitors from around the region. These include the Snake River Stampede Rodeo and the Mountain Brewers Beer Fest.
Beyond its growing tourism industry, Idaho Falls is experiencing steady population growth. It had a 9.6% increase in population from 2010 to 2020, according to the US Census Bureau. This growth, coupled with a strong job market makes Idaho Falls a promising market for real estate investors. Furthermore, Idaho Falls is located just a short drive from other major cities such as Salt Lake City and Bozeman, Montana, providing potential for future growth and development.
Island Park
Island Park is a charming town also located near Yellowstone National Park, renowned for its natural beauty and abundant outdoor recreational opportunities, including skiing, hiking, and fishing. The town's robust vacation rental market also draws visitors year-round, with peak seasons during the summer months. Moreover, the town's hosting of events such as the Island Park Music Festival and the Fourth of July Celebration attracts more visitors and rental income.
AirDNA, the leading data provider for investors in short-term rentals, reports that Island Park has a Market Grade of B and a great 81 rating for "investability," which implies that it is an excellent option for vacation rental investors. As per AirDNA, investors can expect monthly revenue of approximately $5,500, with an average daily rate of $408. This indicates great potential for high-end vacation rentals. By using DSCR loans from a forward-thinking lender such as Easy Street Capital that qualifies the property's income using AirDNA projections, investors can likely generate substantial cash flow.
Island Park's scenic beauty, proximity to Yellowstone National Park, and consistent demand for vacation rentals make it an attractive market for short term rental investors.
Ready to Get Started?
Ready to invest in real estate in Idaho? Easy Street Capital is top lender for investment property loans in Idaho, both hard money rehabs and long-term rental properties.

Subscribe to our newsletter