Nashville, Tennessee, often known as "Music City," isn't just the heart of country music—it's also gaining a reputation as a thriving hub for real estate investment, particularly in the fix and flip arena. Recently, we had the privilege of hosting a hard money real estate networking event in Nashville, and we're excited to share our experience and insights with you. In this recap, we'll delve into the highlights of the event and explain why Tennessee's capital is an excellent market for fix and flip investments.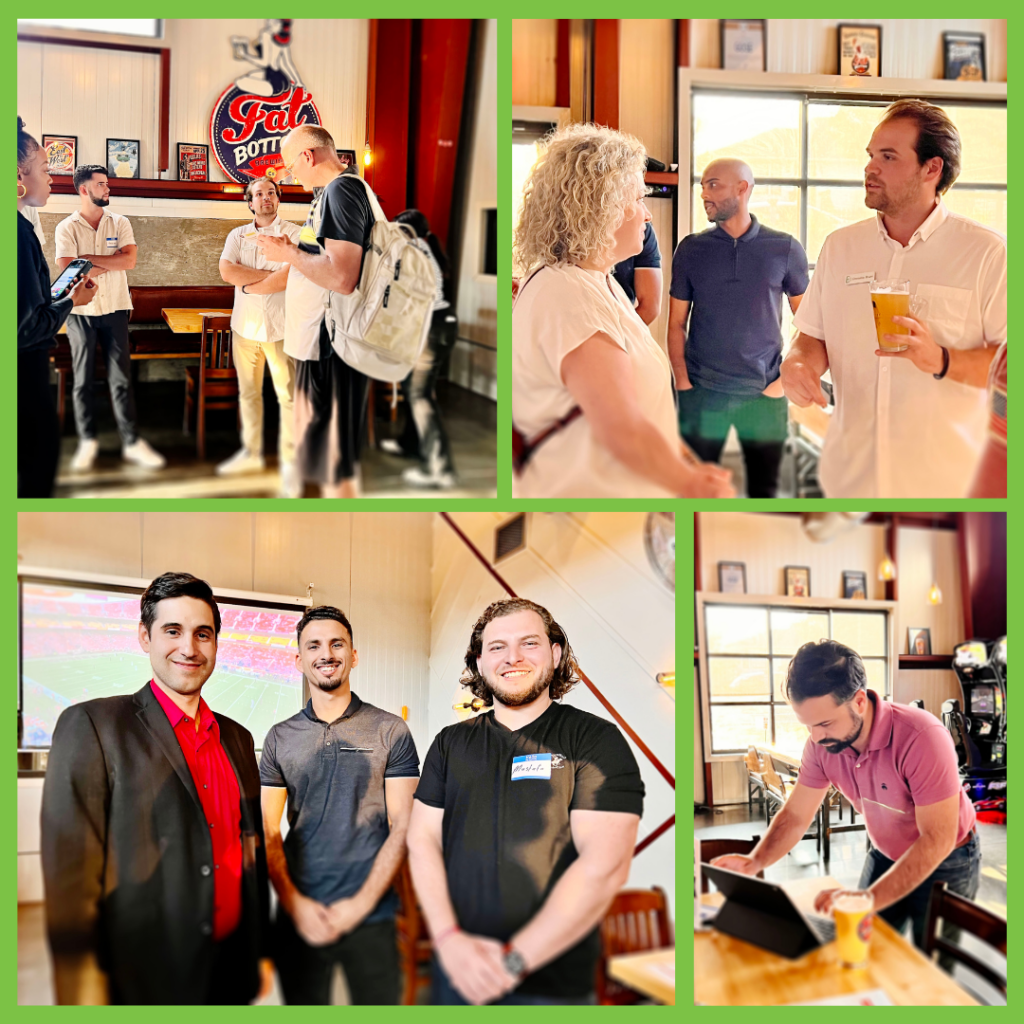 The Nashville Event: A Gathering of Real Estate Enthusiasts
The real estate networking event we hosted was a true celebration of real estate entrepreneurship. It brought together seasoned investors, budding enthusiasts, industry experts, and Easy Street team members under one roof. The atmosphere was electric, filled with the energy of individuals eager to explore the opportunities in the Nashville real estate market.
Nashville, TN: An Ideal Market for Fix and Flip Investments
Nashville's real estate market is undeniably hot, and here's why it's a prime destination for fix and flip investors:
1. Booming Economy:
Nashville's economy is thriving, driven by diverse sectors such as healthcare, technology, and entertainment. The city's strong job growth and economic stability provide a solid foundation for real estate investment.
2. Population Growth:
The city's population is on the rise, with people flocking to Nashville for its job opportunities, vibrant culture, and renowned quality of life. More people mean increased demand for housing, making it an ideal market for fix and flip investors.
3. Strong Rental Market:
Nashville boasts a robust rental market, with a growing number of professionals and students seeking quality rental properties. This presents an opportunity for investors to not only flip properties but also to generate consistent rental income.
4. Diverse Neighborhoods:
Nashville offers a wide range of neighborhoods, each with its unique charm and character. This diversity allows investors to choose projects that align with their strategies, whether it's upscale renovations in historic districts or modern transformations in up-and-coming areas.
5. Tourism and Culture:
As a major tourist destination, Nashville attracts millions of visitors each year. This contributes to a steady demand for short-term rental properties, making it an attractive option for investors looking to diversify their portfolios.
6. Supportive Real Estate Community:
The Nashville real estate community is known for its supportiveness and willingness to collaborate. Whether you're a seasoned investor or just starting, you'll find ample resources, networking opportunities, and mentorship to help you succeed.
Additional TN Markets
While some investors may be struggling to find good deals in the Nashville market, many areas outside of the Nashville metro have proven to become very lucrative for investors. If you're struggling to find the ideal fix and flip opportunity in Nashville, areas like Columbia, Murfreesboro, and Lebanon become an attractive location for borrowers of all experience levels.
Finding the Right Lender
A few conversations from the event were pretty eye-opening regarding lenders some borrowers are currently using. Many people had pain points, specifically with draw fees and were required to send an inspector out to the property to check the work. Other investors were having issues with speed and not having a lender that can close on time. These are issues that can hold back investors from building their portfolios and this is where Easy Street Capital soars above the rest. Our EasyFix program is ideal for borrowers looking to close quickly and bypass hidden junk fees. There are a lot of hungry investors always looking for good deals, and Easy Street is the ideal financing partner.
In Conclusion
Our experience at the hard money real estate networking event in Nashville, TN, reaffirmed what many investors already know: Music City is not only a cultural treasure but also a goldmine for real estate opportunities. The city's economic vitality, population growth, diverse neighborhoods, and supportive real estate community make it an ideal market for fix and flip investments.
If you're considering a foray into fix and flip real estate, Nashville should undoubtedly be on your radar. With the right strategy, financing, and a bit of Nashville's signature creativity, your real estate ventures in this vibrant city could hit all the right notes.

Subscribe to our newsletter