Are you looking for a reliable Fix n Flip and DSCR lender? Easy Street Capital has you covered!
EasyFix is Easy Street Capital's industry-leading finance solution for fix & flip investment properties. It is the easiest and fastest loan program in the country! We provide approval in less than 24 hours and can close in as little as 48 hours. We are confident we can find you a great loan with a quick, efficient, and speedy process.
EasyRent is our tailored and industry-leading solution for cash flowing investment properties. We have solutions for anyone – first-time investors dipping to industry veterans looking to rapidly expand their portfolios.
If you're an investor looking to rehab and hold a property as a rental or cash out your capital in a refinance, we have solutions for you with our EasyFix and EasyRent programs.
Call 1-866-828-0062 to connect with one of our team members and get your deals funded with speed and ease.
On the fence about choosing a lender? Check out what our clients have to say!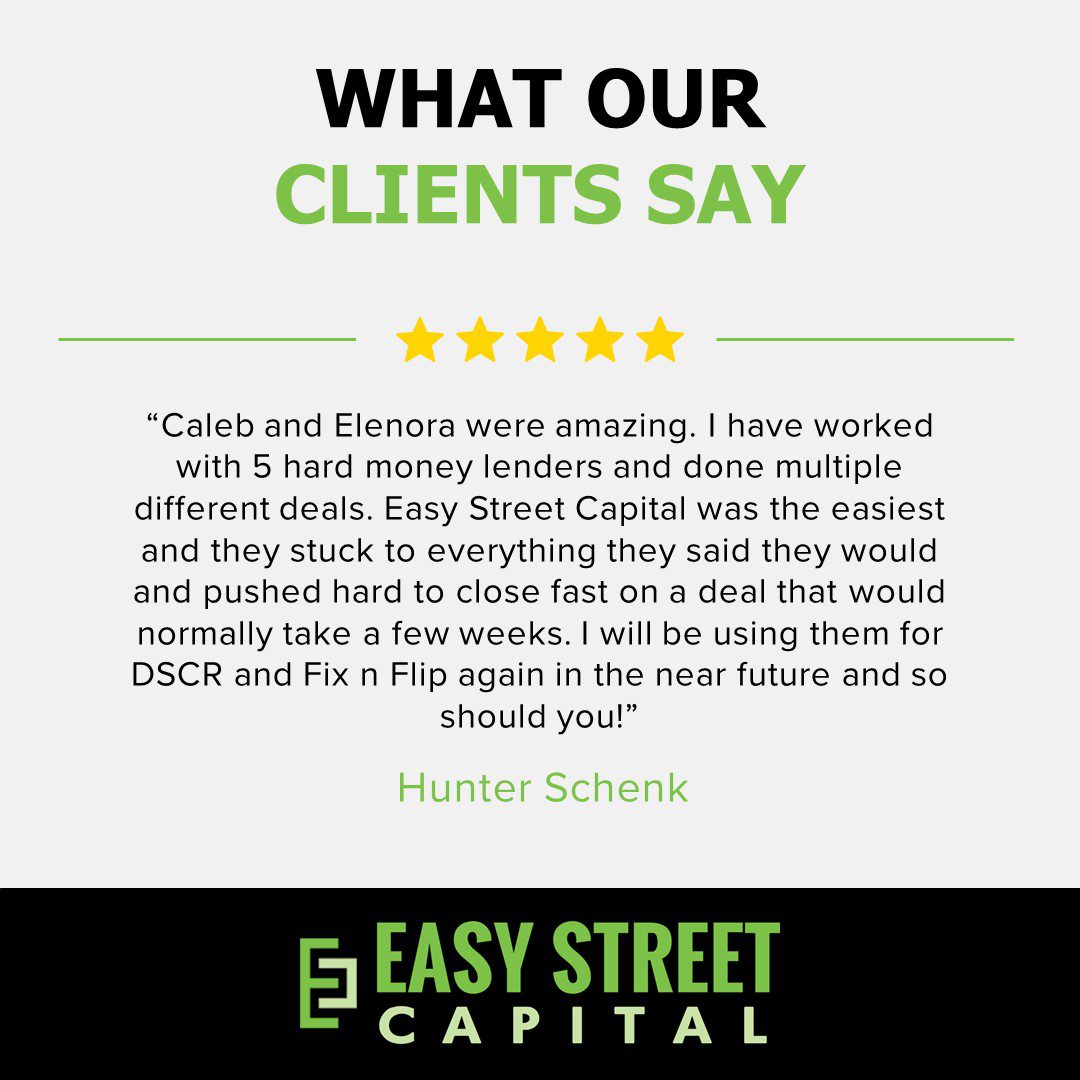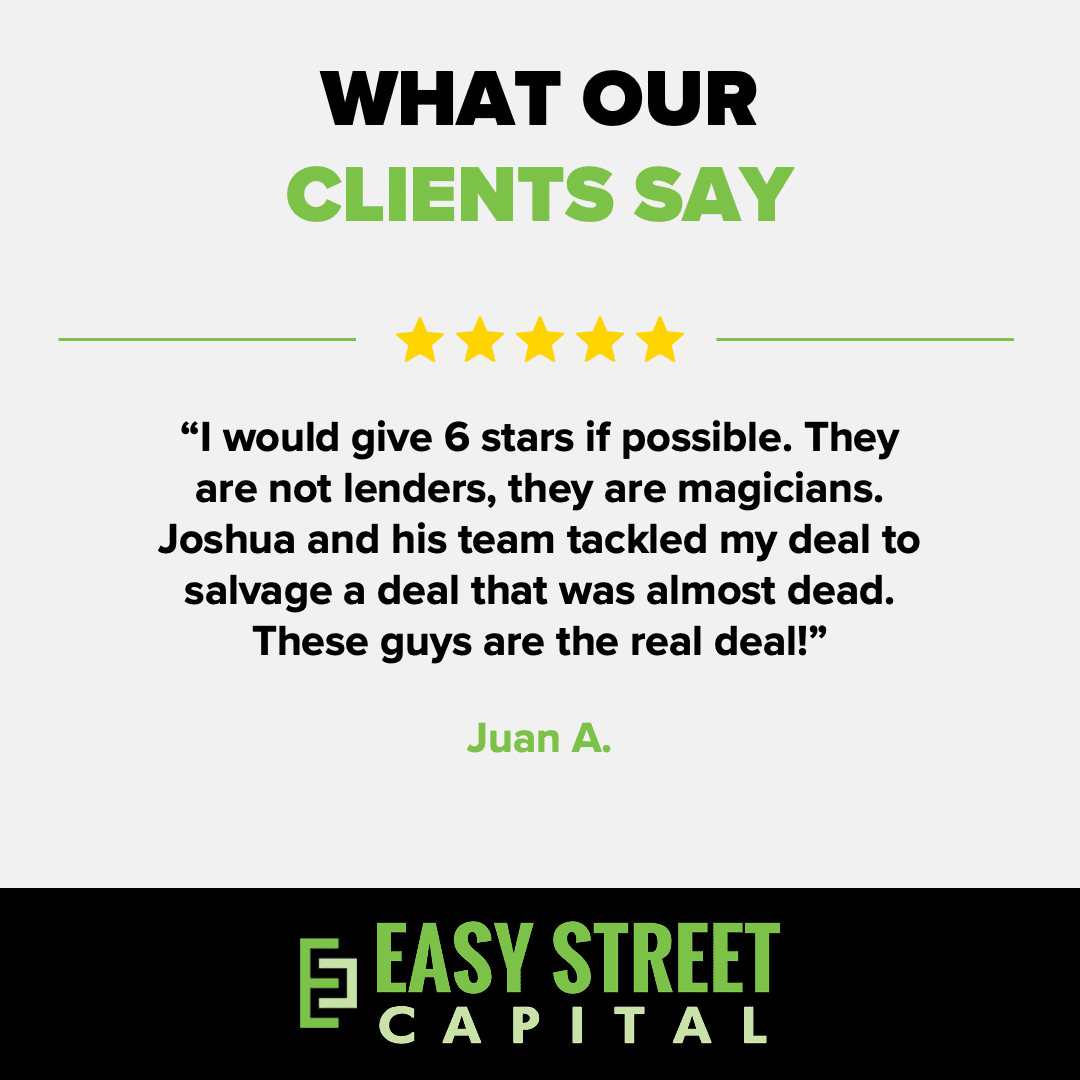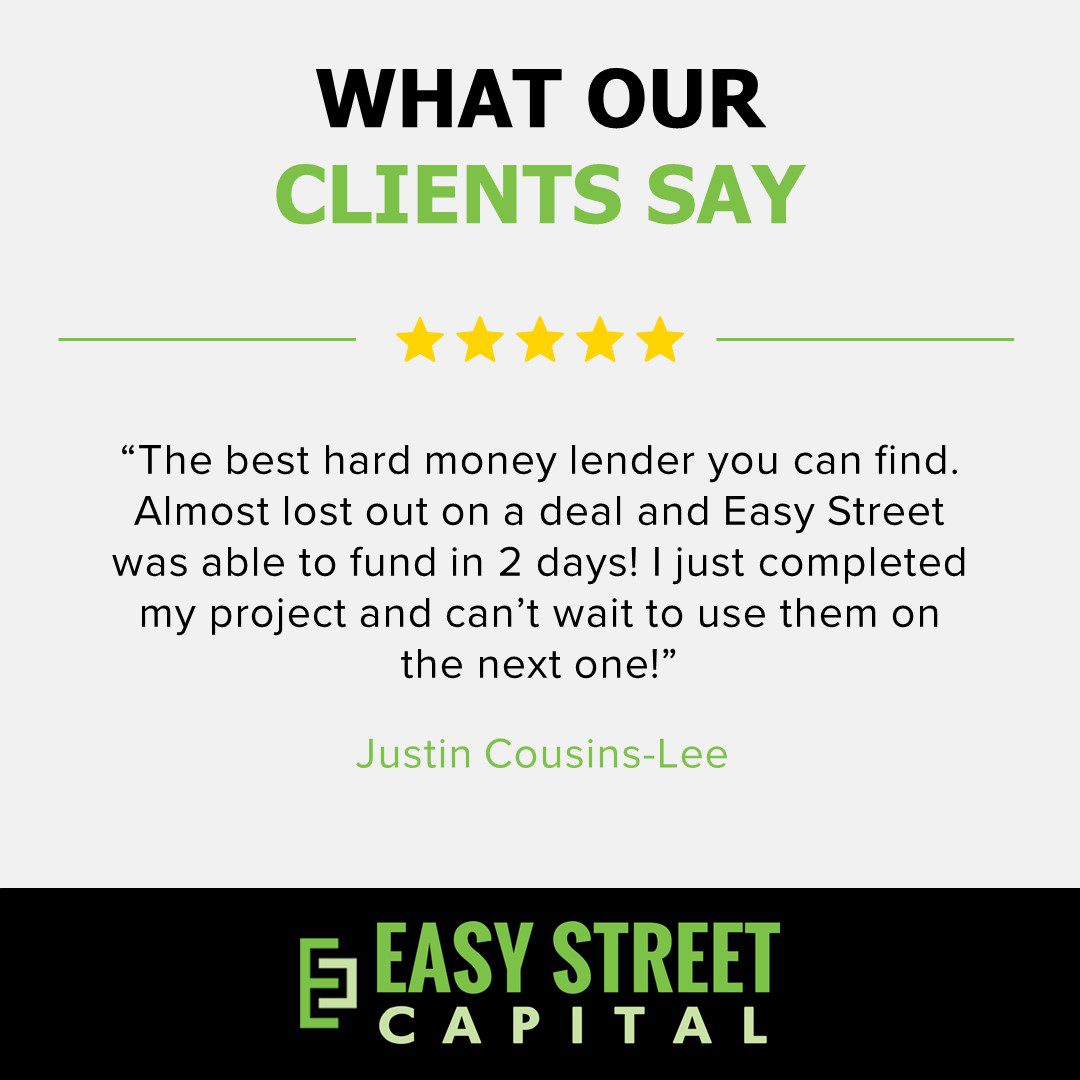 Subscribe to our newsletter