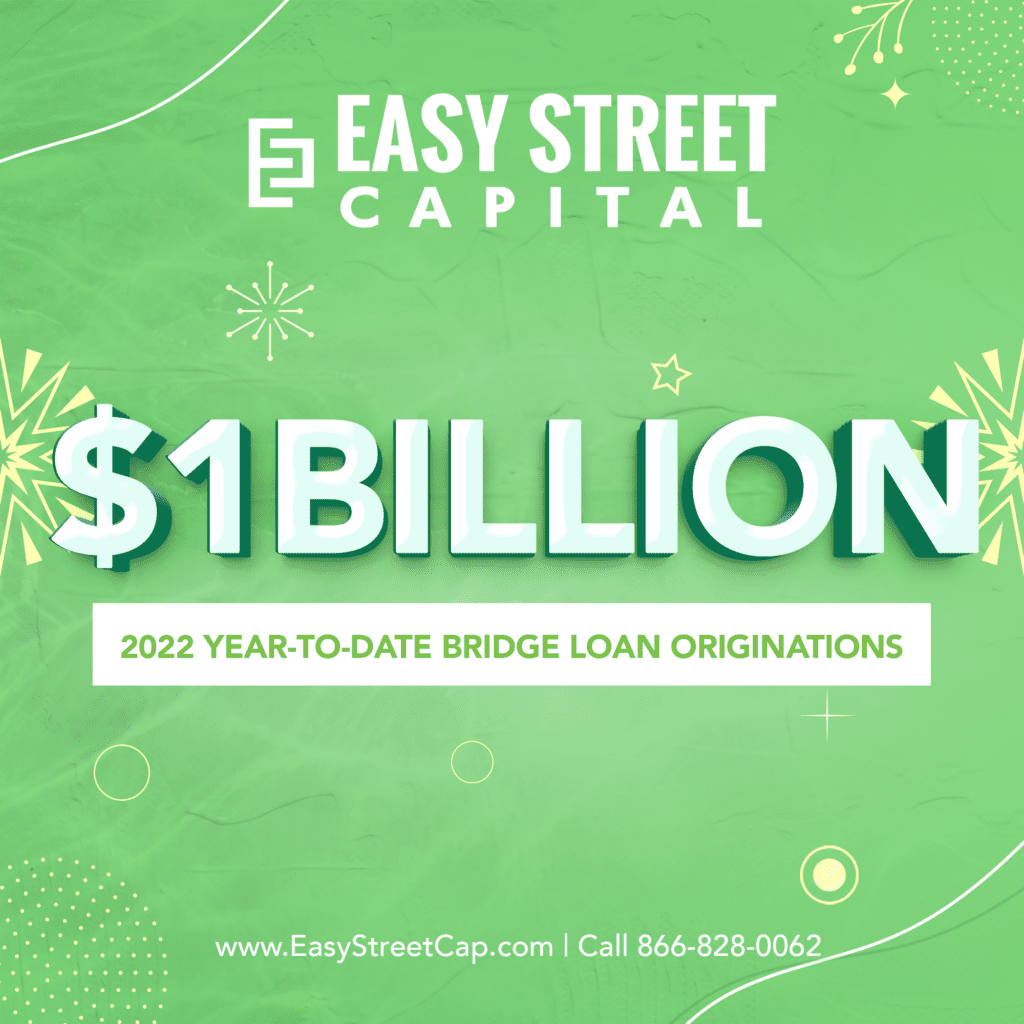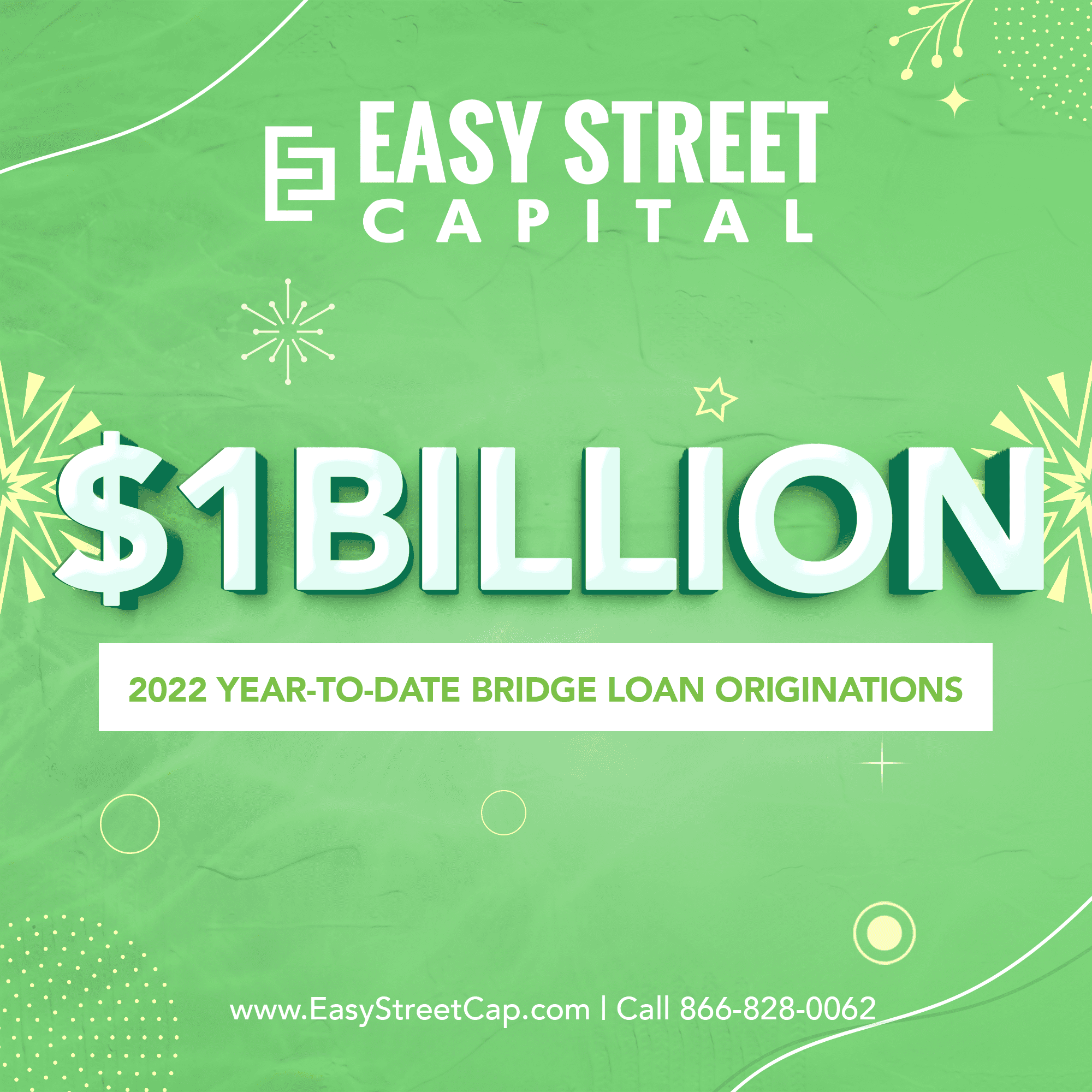 Easy Street Capital has surpassed $1 billion in 2022 year-to-date bridge loan originations. Despite recent market changes, Easy Street has consistently grown at a rapid pace boosted by innovative product offerings and an unmatched commitment to meeting the needs of real estate investors.
EasyFix, Easy Street's fix-and-flip bridge loan program, has one of the highest percentages of repeat borrowers in the country and offers 24-hour term sheets and closings in as little as 48-hours. Borrowers are not required to complete a mountain of paperwork or pay for unnecessary appraisals. Our clients focus on their investment execution knowing they have a capital partner they can rely on.
"Easy Street has grown to become an industry leader by focusing on the needs of the borrower. We provide fast, simple, and reliable financing to borrowers across the country who are looking to win more deals and grow their business. We look forward to finishing 2022 strong and continued growth in 2023." – Stephen Hagerman, President
About Easy Street Capital
Founded in 2016, Easy Street Capital is a relationship-based investment real estate lender with loan programs for every borrower. Over the past year, Easy Street, has expanded their lending footprint nationally and provides financing in over 40 states.
Whether you are buying a property to fix up, building new construction, or generating cash flow from rental units, Easy Street Capital has the perfect solution. As a fully discretionary lender, Easy Street Capital has the ability to customize a loan specifically to meet the needs of individual borrowers.

Subscribe to our newsletter