While interest rates remain high, but with short term rental demand still booming, Real Estate investors in 2023 are searching for the best cities for Airbnb investment in 2023. Short Term Rental investment properties (most commonly listed on airbnb) typically offer twice as much cash flow than long-term rentals. Why invest in a traditional rental property when you can make twice as much? That's a big reason more real estate investors continue to invest in short term rentals in 2023.
But there is a catch. Picking the right city or market for Airbnb investment properties is harder than for normal rentals. While pretty much every city has renters looking for long-term leases (to live), the best markets for airbnb rely on other factors. Its important for investors of short term rentals to really research these key factors. The most important ones include regulations, seasonality and metrics like average rates and occupancy.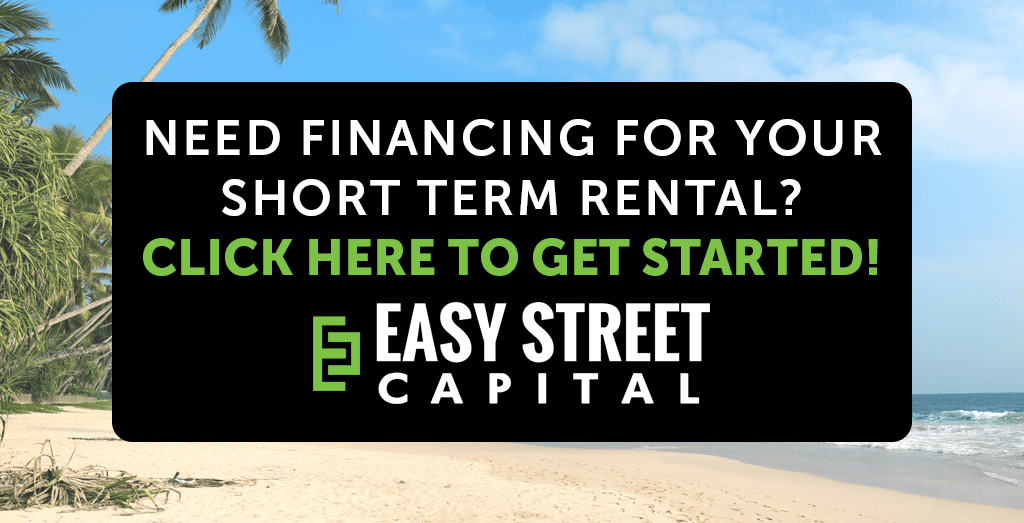 Picking The Best Market for Airbnb Investment Property
Selecting the city for investing in short term rentals has never been more important than in 2023. In a volatile market, its imperative to make the right choice here. It could be the difference between scaling a portfolio and achieving financial freedom or failing to get going.
The good news is that in 2023, there has never been more tools available to select the right city! An exciting development in the short term rental industry is the growth of companies that specialize in providing helpful services to real estate investors. The tools are out there for success! Lenders like Easy Street Capital specialize in providing the best loans for Airbnb investment properties. While we have short term rental loan specialists to help guide you, this article will share tools we've evaluated to help you make the crucial decision on what city to invest in for your short term rental! Keep reading to find out how to build an A+ toolset for evaluating cities for airbnb.
Airbnb Market Types
Avery Carl, CEO and Founder of the Short Term Shop real estate brokerage and author of the BiggerPockets number one guide on investing in short term rentals, "Short-Term Rental, Long-Term Wealth", is one of the leading experts on airbnb investment properties. She likes to categorize cities for short term rentals into three categories.
One, "metro markets," which are large cities with year-round visitors such as Houston, Texas or Nashville, Tennessee. These cities are large and attract tourists and vacationers, but also business travel.
Two, "fly-to vacation markets," which are true vacation rental markets that typically require significant travel and costs. Examples are Hawaii and high-end ski areas such as Jackson Hole or Aspen.
Third are "regional drivable vacation markets." These are cities are less expensive vacation markets that a typical family could drive to. These markets are also less expensive, and might even see a surge in demand in a recessionary environment. An example of this type of market is Galveston, Texas (drivable from nearby Houston, Austin and San Antonio). Another example is Ocean City, Maryland, which is a quick drive from Baltimore, DC and Philadelphia.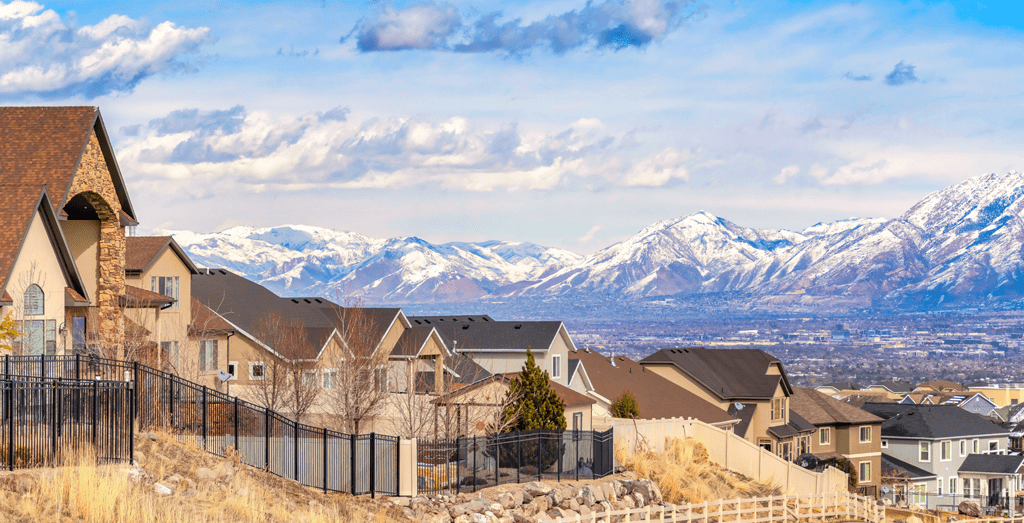 Choosing Airbnb Market Types
Real estate investors can succeed with Airbnb investment properties in all three types of markets. There is no "right way" to pick. Its going to depend on your interests, abilities and goals. Additionally, there are different strategies that can work in each market. Real estate investors can purchase turnkey rental properties that are already operating and successful. Or, if you are an expert at renovations and redesigns, you can pursue an "AirBnBRRRR" strategy.
"AirBnBRRRR" is a twist on the popular "BRRRR Method" real estate investing strategy. BRRRR stands for "Buy Rehab Rent Refinance Repeat." In this case, after buying and rehabbing a property, instead of renting (the third "r") on a long-term lease, the property is utilized as a short term rental, typically placed on airbnb or VRBO. While most investors think that to refinance while doing the BRRRR method you need a long-term lease, this is a misconception! To be fair, this is true for most lenders. However, lenders like Easy Street Capital that specialize in airbnb loans will let you refinance without a lease! Check out our industry leading DSCR Loan options if interested in the "AirBnBRRRR" strategy!
Best Tools for Finding Best Cities for Airbnb
There are a lot of exciting new companies that provide great data for picking the best cities for Airbnb investment in 2023. AirDNA is a leading data provider that provides "Market Grades" for thousands of cities. These market grades are extremely helpful for choosing the best cities for Airbnb investments. They rate on a scale of 1-100 a market on five factors. These include Rental Demand, Revenue Growth, Seasonality, Regulation and Investability. Additionally, they report Average Daily Rate, Occupancy Rate and Monthly Revenue for each market. This data is also scraped directly from the short term rental platforms. This makes is generally very accurate and reactive to changes.
Easy Street Capital is also the rare, forward-thinking DSCR Lender that will qualify loans based on AirDNA projections! Most DSCR lenders will require 12-months of operating history to qualify a Airbnb loan. However, if you are looking to purchase and turn a property into a short term rental. Or if you are pursuing an AirBnBRRRR strategy and don't want to wait 12 months post-rehab to refinance, this loan option is ideal.
Another great option for evaluating markets for short term rental investments is Rabbu. Rabbu is a short-term rental data and technology company. They help investors find, analyze and evaluate markets and city for investments. Some helpful features that they also provide are free market reports. These include numbers of active listings and active hosts, good for evaluating competition.
A third data provider that helps real estate investors find best cities to invest in is STR Insights. This company has invested significant time, energy and funds to be on top of short term rental data. They look at multiple factors from multiple angles to help investors choose the best markets.
Best Cities for Airbnb Investment
Picking the best cities for Airbnb investment in 2023 depends on a lot of factors. But here are some cities that have stuck out as potentially being good for real estate investors.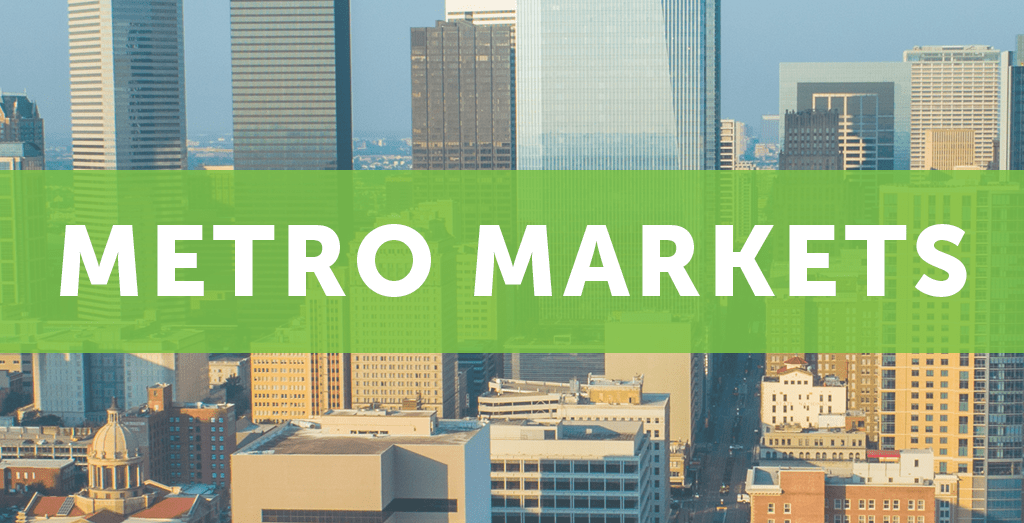 Metro Markets
Nashville, Tennessee
Nashville continues to provide good investment opportunities for short term rental investors. One of the main reasons Nashville is a good market for investing in short-term rentals is because of its thriving music industry. Nashville is known as the "Music City," with numerous music venues, including the Grand Ole Opry, the Ryman Auditorium, and the Country Music Hall of Fame. These attractions draw in music lovers from all over the world, creating a high demand for short-term rentals.
Nashville also has a favorable regulatory environment for short-term rentals. The city passed a law in 2018 that allows for the operation of short-term rentals in certain areas of the city, which has created more opportunities for investors. While it can limit the supply of licensed rental properties, it provides great regulatory certainty. Investors can buy knowing that if it comes with a license, it likely will stay that way. Custom-built "condotels" made for short term rentals, are a popular option.
Houston, Texas
Houston is a strong city for Airbnb investors in 2023. It is one of the largest cities in Texas and the United States as a whole. Houston has several popular tourist attractions, including Space Center Houston, the Houston Museum of Natural Science, and the Houston Zoo. These attractions draw in tourists from all over the world, creating a high demand. Additionally, The George R. Brown Convention Center in downtown Houston is one of the largest convention centers in the country, attracting a significant number of visitors for events, conferences, and conventions.
Houston also rates as one of the top markets for "seasonality," rated 99/100 by AirDNA on this metric. This means that like most metro markets, it has low seasonal variation. Due to its year-round warm weather and strong business climate, it attracts visitors year round. Not having to worry about too much seasonal variability is a big plus for metro market short term rental investors.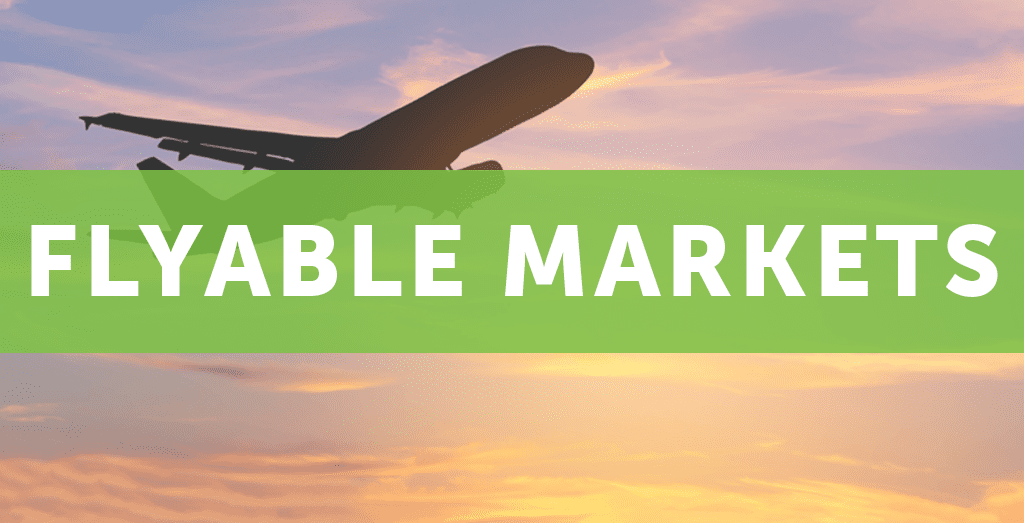 Flyable Vacation Markets
Waikiki, Hawaii
Waikiki is a world-renowned destination known for its beaches, resorts, and vibrant nightlife. This creates a high demand for short-term rentals, especially in popular areas near the beach and tourist attractions. The supply of short-term rental properties in Waikiki is limited due to zoning laws and other regulations. This is great for newly purchasing investors, as you can check regulations before you buy. Additionally, the supply will be constrained, limiting competitions.
Like most well-established markets of this type, there is a friendly regulatory environment. Hawaii, and Waikiki in particular is set up to be favorable for Airbnb investors. Finally, AirDNA gives tremendous market grades for Waikiki, a rare "A" for 2023. This includes an extremely strong seasonality score of 98/100 and average occupancy rate of 86%! Investors in short term rentals in this market, per AirDNA, can expect strong year-round bookings.
Jackson, Wyoming
Jackson is a picturesque mountain town located in the heart of the Rocky Mountains and surrounded by natural beauty. It is also a favorite spot of wealthy visitors, boasting extremely high rental rates for investment properties. There are only a few hotels and resorts in Jackson, leading to a limited supply of short-term rental properties. In addition, Jackson has relatively few regulations on short-term rentals. There are some regulations in place, such as obtaining a permit and paying a lodging tax, but these requirements are not overly burdensome.
For short term rental investors looking for a high-end market, Jackson is a great pick. AirDNA reports an average monthly revenue of $7,665 including a whopping $15,282 per month in July, the top month! With average daily rates of over $550, Jackson is a perfect market for those looking for high-end clientele.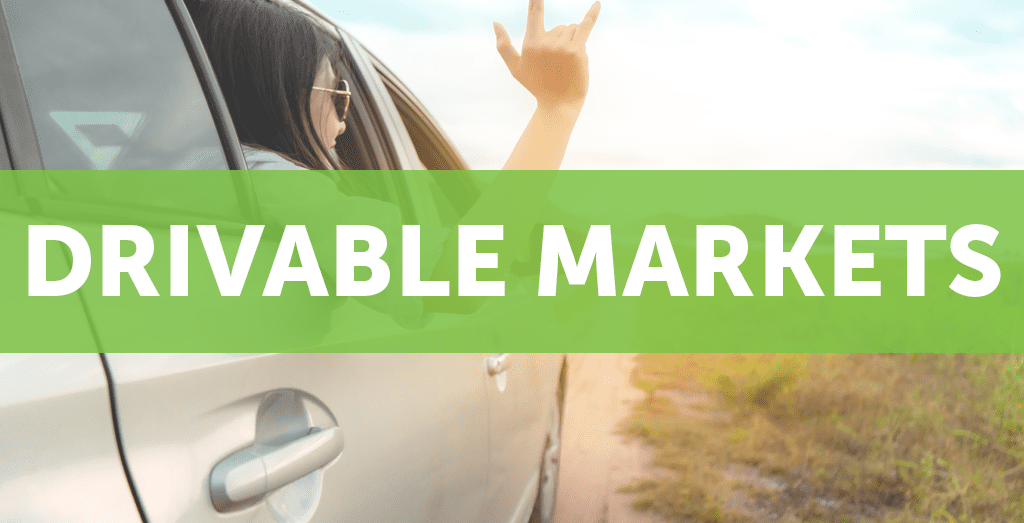 Drivable Markets
Galveston, Texas
Galveston is a coastal island on the gulf in South Texas. It has a thriving tourism industry with numerous attractions, including beaches, amusement parks, museums, and historic sites. Galveston has a favorable regulatory environment for short-term rentals with relatively few regulations in place. It also has a year-round tourist season, where warm weather can last as late as October or November.
Galveston's location near very large cities makes it a great city for short term rental investors. There are 11 cities in the United States with a 2023 population over one million. Incredibly, three of these eleven are within driving distance of Galveston. This includes Houston (estimated 2.3 million), San Antonio (1.4 million) and Austin (1.0 million). The massive amount of potential visitors for which an affordable, drivable vacation to Galveston is reasonable makes this city a top market for Airbnb investors in 2023.
Chattanooga, Tennessee
Chattanooga is a thriving city that has seen significant growth in recent years, making it an excellent market for investing in short-term rentals. It's a popular tourist destination, attracting visitors with its scenic beauty, outdoor activities, and cultural attractions.
Chattanooga has many unique and popular tourist attractions. The Tennessee Aquarium is a popular attraction that features more than 12,000 animals, including sharks, otters, and penguins. Lookout Mountain is a scenic mountain range that offers visitors stunning views of Chattanooga and the surrounding area. The mountain is also home to several popular attractions, including Rock City and the Incline Railway. Ruby Falls is a 145-foot underground waterfall that is located in a cave on Lookout Mountain. Visitors can take guided tours of the cave and see the waterfall up close.
Chattanooga is also a great "drivable" short term rental city due to its proximity to major southern cities. It is located approximately 120 miles from Atlanta, typically a short hour and forty-five minute drive. It is also approximately two hours (135 miles) from Nashville and an hour and a half (112 miles) from Knoxville within the state. Finally, its close to major cities in Alabama as well. Its only approximately two hours (150 miles) from Birmingham and an hour and a half from Huntsville (100 miles). This creates a huge population of potential visitors for short term rental properties within close driving distance.
Ready to Get Started?
Have you determined the best cities for Airbnb investment in 2023 for your investing strategy? Ready to invest in an Airbnb investment property in 2023? Easy Street Capital is America's best lender for short term rental loans!

Subscribe to our newsletter