Real Estate investors continue to find success with vacation rentals in 2023 despite headlines that might indicate otherwise. For investors in vacation rentals or "short term rentals," many properties and markets are still providing strong cash flow and healthy returns. Short term rental investing in non-traditional vacation markets, like big cities or suburban outposts increased in popularity the last couple of years, as investors liked the comfort of year-round occupancy and large, populous markets. However, for short term rental investors in 2023, investing in these markets has slowed, as major cities such as New York and Dallas enact strict regulations or bans, "work-from-home" remote jobs decrease and large metropolises face increasing crime and quality-of-life problems.
With these issues mounting in urban markets, real estate investors have turned back to traditional vacation rental markets for investing in 2023. These markets, with economies centered around tourism and short-stays, have much friendlier regulations. And despite more seasonality, savvy investors can know embrace new tools and options for the off-seasons to generate cash flow, such as medium term rentals!
Financing, or finding vacation rental loans can be a challenge when investing in these markets. Many DSCR Lenders, even those that bill themselves as "short term rental friendly," often won't lend in many traditional vacation rental markets. These lenders will often have restrictions against properties projected to have less than 65% annual occupancy or if the markets are considered "rural."
However, there is Good News! Easy Street Capital is America's best lender for vacation rental loans and fully embraces every type of short term rental investor. We will lend on vacation rental properties in seasonal markets, and use AirDNA projections to qualify – with no restrictions on occupancy percentage or seasonality! We understand that just because much of the year's cash flow comes in a few months of the year doesn't mean it's a bad market!
To help investors navigate the vacation rental market landscape for 2023 – here are five great vacation rental markets. All of these markets, despite an AirDNA Occupancy Percentage less than 65% (indicating seasonality), have potential. If you can't qualify with another DSCR lender in one of these potentially lucrative markets – you know where to go next!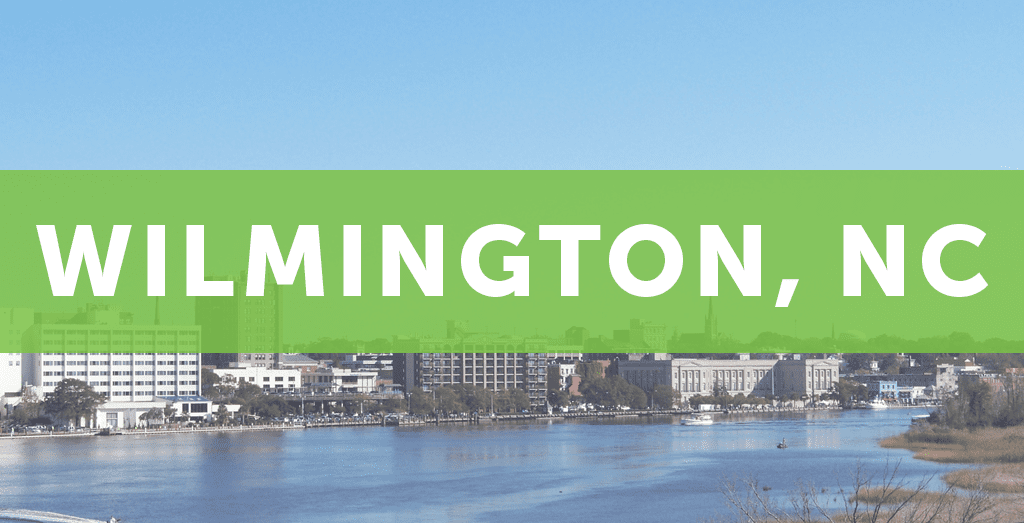 Wilmington, North Carolina
Wilmington, North Carolina is a coastal city in North Carolina and a long-time vacation rental destination. Nestled on the Atlantic Ocean, it is known for its beaches and family-friendly attractions. However, Wilmington is not just a beach town. It has a population of approximately 115,000, making it one of the largest cities in the North Carolina. It also features many attractions and demand drivers outside the beach. These include a historic downtown and riverfront (named America's Best Riverfront by USA Today!) on the shore of the Cape Fear River. It is also home to the World War II battleship "USS North Carolina" – a war memorial featuring tours for visitors!
Vacation Rental Investors have a lot to like about Wilmington. While many investors target Outer Banks community beach homes in near by Surf City or North Topsail Beach, Wilmington is a strong alternative. The city is close to multiple beaches and has diversified options outside beach days. Many families that lease vacation rentals will want more than just a beach day. The historic sites and downtown areas of Wilmington will attract these families for variety.
Additionally, while AirDNA shows an Occupancy Rate of just 60% as of September 2023, that doesn't tell the whole story. Wilmington is home to the University of North Carolina Wilmington, sometimes known as UNCW, with approximately 17,500 students. Wilmington is a "Coast Guard City" with a sizable military presence. Finally, it is home to Screen Gems Studios, the largest US TV and Movie production facility outside California! Students and visiting professors, military servicemen and production teams for studio projects are all classic tenants for medium term rentals! Smart vacation rental investors will maximize returns by renting as a short term rental (Airbnb) in the summer, while converting to medium-term rentals in the offseason!
In sum, Wilmington, North Carolina is a potentially great market for vacation rental investing! As long as your lender doesn't mind the lower STR-based occupancy projections, it can be a home run market for the STR / MTR combo strategy!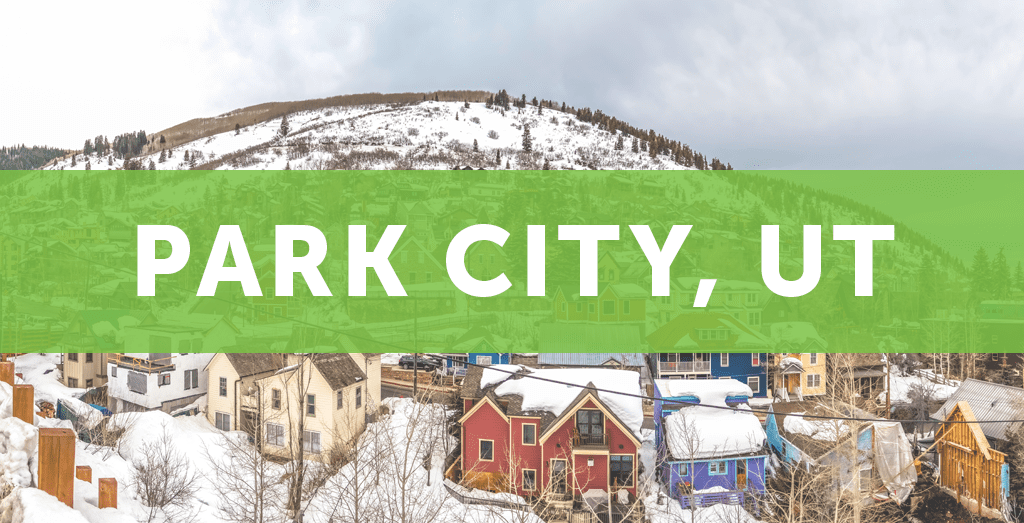 Park City, Utah
Park City, Utah, is a renowned vacation destination nestled in the heart of the picturesque Rocky Mountains. Situated against a backdrop of stunning mountain landscapes, it is celebrated for its world-class ski resorts and family-friendly attractions. Park City also offers an array of attractions and factors driving demand throughout the year, not just ski season!
Why is Park City a great vacation rental market? While famous for its skiing attractions, there are many additional demand drivers for visitors. Hiking and biking is popular in the summer months and Park City offers great options. The city was named a "Gold-Level Ride Center" by the International Mountain Bicycling Association in 2011! In addition, Park City is home to the Sundance Film Festival, a major festival attracting many visitors from the entertainment industry. Many willing to pay top dollar for vacation rental properties.
Park City is a potentially great market for vacation rentals for real estate investors. More than just a city for ski bums, it's a year-round market. Located in Utah, America's fastest growing state, there should be plenty of potential visitors to rent properties in Park City!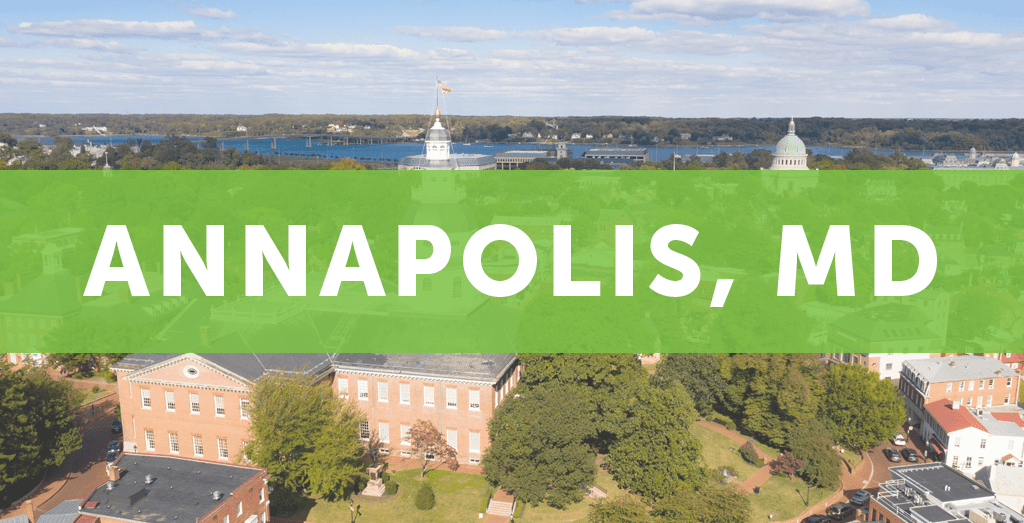 Annapolis, Maryland
Annapolis, Maryland is the capital city of Maryland and an underrated market for vacation rentals. It sits on the beautiful Chesapeake Bay and is known as "America's Sailing Capital." Annapolis is near Baltimore and Washington, DC, each of which provide potential vacationers. For vacation rental investors, "Naptown," is a potentially great market for 2023.
As a waterfront city, many of the demand drivers for vacation rentals revolve around the bay. There are plentiful activities including sailing, paddleboarding, kayaking and breakwater adventures! While the spring and summer seasons are undoubtedly the business, there are plenty of events in the fall that attract tourists. These include Maryland's Renaissance Festival and the Annapolis Songwriters Festival!
In addition, Annapolis is home to the United States Naval Academy, a demand driver for off-season medium term rentals. As the state capital of Maryland, it is also home to the General Assembly. In Maryland, the state legislature meets each year for only 90 days, starting in January. This makes it a perfect market for utilizing a vacation rental as a medium term rental for the winter months when state representatives and their staff need three-month furnished stays!
Per AirDNA as of September 2023, the Occupancy Rate is a solid, but below average 63%. However, the other metrics are rock-solid. It projects vacation rental operators to earn an average of $5,250 per month in revenue (peaking in October) with a $418 average daily rate. The sub-65% occupancy rate may scare some lenders away for vacation rental loans. However, Annapolis appears to be a great market for short term rentals in 2023.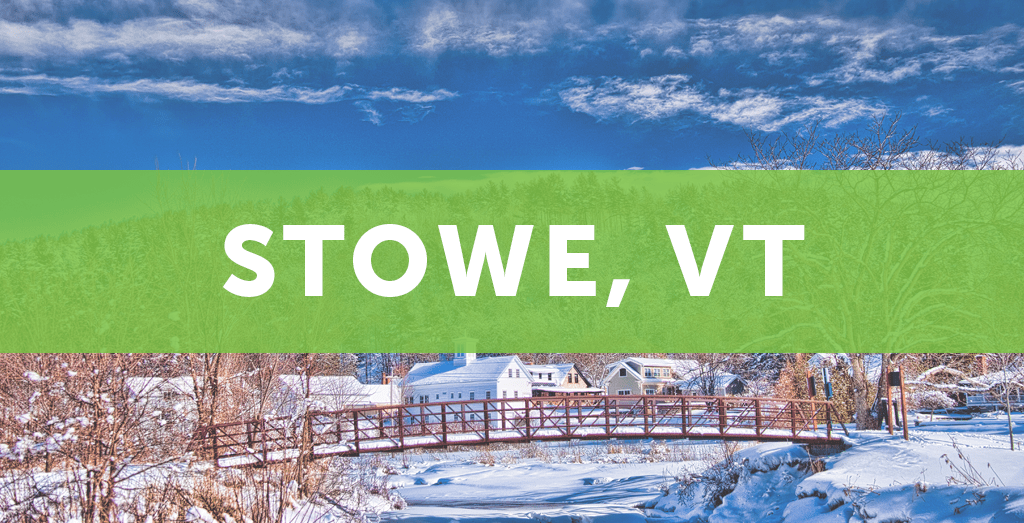 Stowe, Vermont
Stowe, Vermont is a popular vacation area in New England. It features world-class ski resorts, including Stowe Mountain Resort and Smugglers' Notch Resort. While those resorts bring in many visitors, there are plenty of vacationers that prefer Airbnb or vacation rental options, either for space or affordability.
Beyond skiing, Stowe also offers a wide range of outdoor activities throughout the year. These include hiking, mountain biking, golfing, fishing, and kayaking in the warmer months. In addition to outdoor activities, Stowe hosts various events and festivals that bring in tourists. These include the Stowe Winter Carnival, Stowe Arts Festival and the Stowe Mountain Film Festival. Finally, Stowe is popular for weddings and other special events. The culinary scene, with nice restaurants and craft breweries, is also popular.
Looking for a potentially underrated vacation rental market in the Northeast? Stowe, despite its small size and seasonal reputation, could be a great option!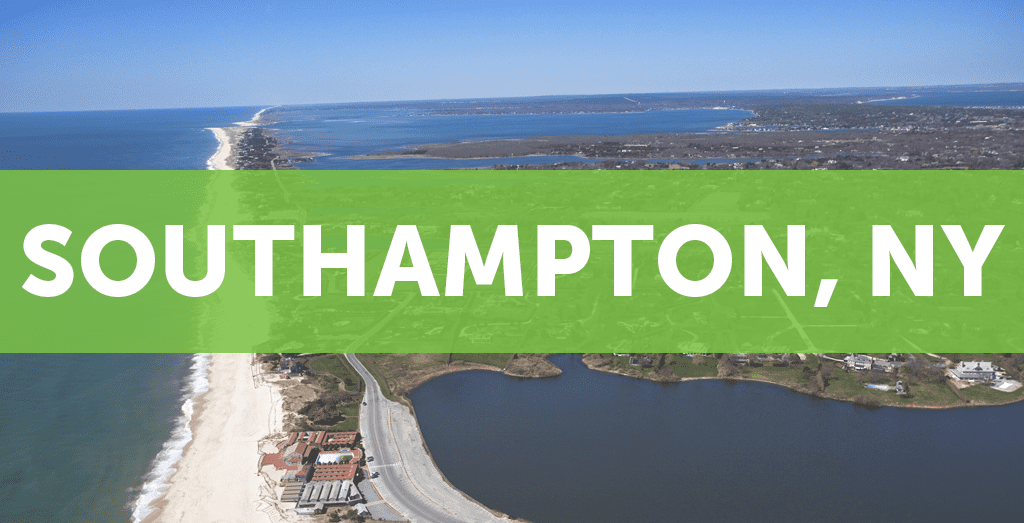 Southampton, New York
Southampton, New York, is a small vacation town in The Hamptons on Long Island. This area of New York is famous for its seasonality, with AirDNA verifying this aspect of the market with just a 52% average annual occupancy rate for short term rentals as of September 2023. The Hamptons are known for attracting wealthy and high-paying visitors in the summer months. Often, these are high-earning professionals from nearby New York City that will pay high rates.
Despite the low occupancy rate, vacation rental investors can still earn great returns in Southampton. Smart investors can maximize earnings through the summer even with lower returns in the winter months. There are numerous vacation demand drivers in the summer season. These include beach access, including Cooper's Beach. Beyond the beach, there are world-class golf courses and other activities such as tennis and boating. Social events and parties such as the Southampton Hospital's Annual Gala also bring in many visitors.
Despite the low occupancy, AirDNA projects huge returns when Southampton vacation rental properties are booked. Annualized (even including off-season months), it projects an average monthly revenue of $9,875 per rental property. This includes an average daily rate over $1,000!
Southampton, New York proves that seasonal vacation rental markets can indeed provide healthy returns for real estate investors!
Ready to Get Started?
Looking to invest in a vacation rental property in 2023? Easy Street Capital is America's leading lender for short term rentals and has no restrictions on seasonal markets. Many DSCR lenders that offer vacation rental loans will not lend in these appetizing markets. However, we understand common-sense lending and will lend with no restrictions on markets with less than 65% occupancy!

Subscribe to our newsletter