It is assumed by many that a more experienced investor can flip a property much faster than someone who is completing their first major project. This was not the case for our first-time Borrower Sharon Gerdes, a registered nurse from Fontana, California, who just completed her first fix and flip with Easy Street Capital and got the property under contract with a buyer only 3 days after placing it on the market.
"[This experience] was interesting – it was fun! We did it fast, probably faster than most people. From start to demo it took about 6 weeks. For us, I feel like the whole thing went really smoothly," Sharon said.
Fortunately for Sharon, her husband, Joe, has worked in construction for more than 15 years and became a General Contractor 9 years ago. They worked as a team to complete this investment project together.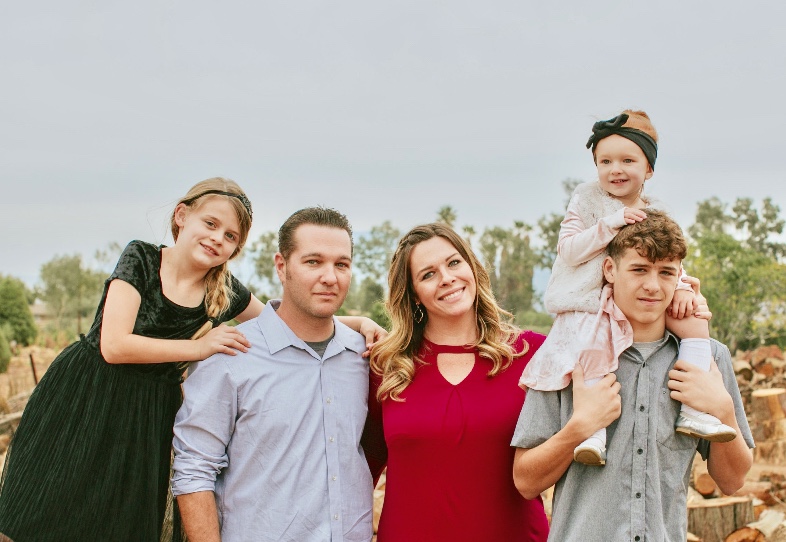 "My Husband was already doing rehab work. We essentially decided it was time to cut out the middleman and invest in ourselves. The extra income was a major plus. He took care of the construction and renovation and I handled the business side of it."
"Honestly the biggest thing that pushed us to do this flip together was the finances. Even though my husband is a general contractor, the jobs he was doing were for someone else. This [opportunity] allows us to be more in control of our own time and income. We can take vacations if we want to take a vacation. He is his on boss, working on his own projects, instead of finding work through someone else," Sharon said.
Sharon was looking at another lender before this project, but decided Easy Street was the best route for their investment.
"We initially looked into buying [an investment property] through an auction, but found that was a little too risky for our first project. So we met with a wholesale investment brokerage acquisition company that we could work with to find the properties and help clear any title, tax or major purchasing issues that we basically didn't want to deal with. They were the ones who later referred us to Scott Townes [who oversees all Easy Street Operations in California]. We were looking at one other lender before beginning this project. The rates were a little competitive but ultimately Easy Street had a better rate and better plan for us."
"We honestly did have some hesitations about hard money loans before beginning this project. It was our first flip so we weren't familiar with the types of loans out there and how they worked. Once we learned how simple it was we thought it was a no brainer to do it this way than to move forward with a more conventional type of funding."
Sharon and her husband received a total loan amount of $140,000 from Easy Street Capital. The original purchase price on this property was $175,000 and they were able to sell the home for a total of $260,000. What a great investment for a first-time flipper!
When asked for any Easy Street feedback, Sharon only had positive things to share and would like to continue her journey in investment real estate.
"Honestly the whole experience was very easy. The loan process as far as getting approved and qualified was super fast. We could make the loan payments online which made it convenient for us. Even when getting a bill in the mail everything was super straightforward," Sharon said.
"Our plan is to do a minimum of 2 or 3 more flips this year. Our 3-year projected goal is to eventually be doing 7 or 8 houses per year. I definitely will maintain my Nursing career, that's my passion. I only have to work as a nurse 2 days a week, and I have a side business that is virtually all online, so I'm able to manage it all…most days. Having all of this allows us to have multiple streams of income at a time. Which is just smart!"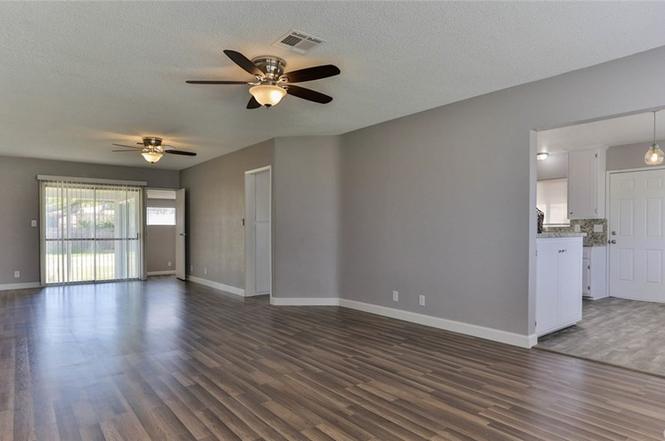 "Our [funded property] was very basic. I'd say it was located in a lower income area so I ended up not being too particular with the design of it. There were a couple of bumpy road moments where he wanted it done one way, I wanted it done another way, and we had to come to an agreement. It was very important that we set a budget at the beginning so we could look back and say well this is what the budget allows."
Just like many fix and flip projects, the couple had their fair share of unexpected moments.
"Of course there were little hiccups during the renovation process. The house was an older, dated house. It was built in 1957 – that right there sets us up."
"My biggest takeaway [from this experience] is not to overthink the whole remodeling process itself. We were definitely overthinking at the beginning how much we were going to put into the property design-wise. We wanted to make sure everything matched, etc. We know now to pick and choose which areas we can stick to basic methods and which areas we can concentrate more on design," Sharon added.
"Our other commitments and businesses did not suffer at all in result of adding another project to our plate. I did have to prioritize a bit more and always plan ahead. I'm pretty organized for the most part and having everything planned out, with our family to help, really makes a difference. As far as time management goes, I have a calendar. Me and my husband keep in constant communication – everything is written out. I will put reminders out for him all the time. I kept the business side on track and just let him do what he had to do."
"Joe worked on renovations Monday through Friday. I would make him take the weekends off even though he is a hard worker and didn't want to sometimes. He did have some other projects on the side to take care of, so maybe if he couldn't dedicate as much time to our flip that week he would go in on Saturday and get some extra work done."
If you aren't as lucky as Sharon, and are needing to build a team for your next project, check out our recent blog for easy tips on how to find the perfect General Contractor.
"[To Sell], we used an agent we were already familiar with who had a good feel for the area we purchased in. Again, it was not something we wanted to handle on our own, and it made a big difference I think, since we were able to list and begin escrow with a buyer within just a few days," Sharon said.
"I'm a mom of 3 and I have another business that I run as well. My husband had other side jobs in addition to working on our property. Being super busy, being a first-time flipper, and selling so quickly is a success story if I've ever heard one."
Are you ready to get started on your own success story? Fill out our easy, 1-minute loan application today and an Easy Street team member will be in contact shortly.

Subscribe to our newsletter