Whether you are an experienced investor, or a first-time flipper, you might be presented with the opportunity to begin a joint venture. The right partner can either make or break the process of closing an investment project. We recently spoke with Ethan Wadsworth, a first-time homebuyer and new borrower of Easy Street Capital, who spoke about his experience teaming up with a familiar face to finance with us using a hard money loan.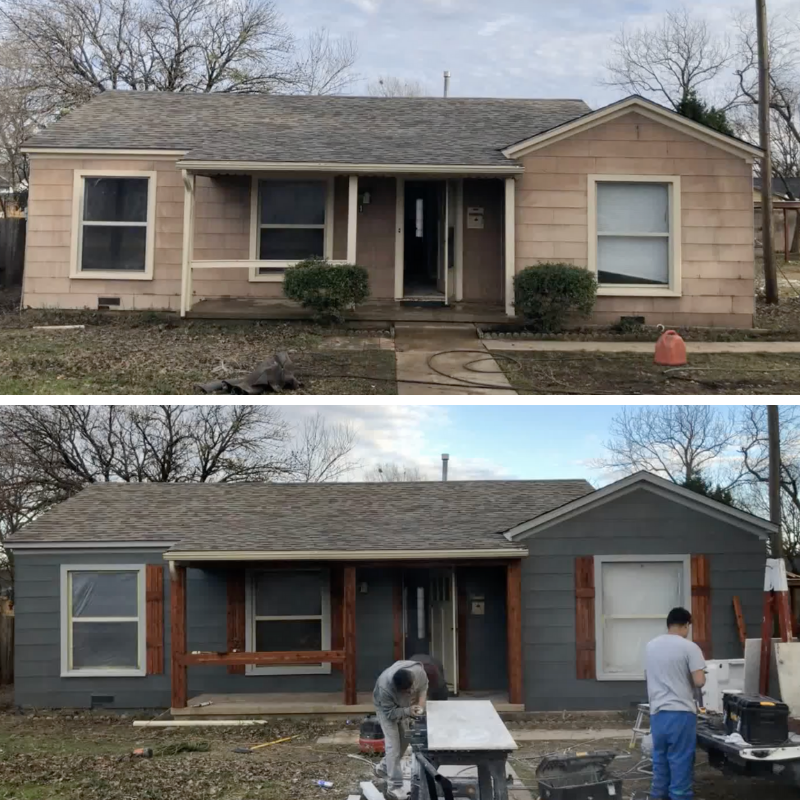 Ethan's first flip and fix project was a joint venture with an old acquaintance, Fernando Batista, who has been in the industry for 34 years and has completed over 4,000 flips in the DFW area. The two were racquetball friends and played together all over Texas and surrounding states. Once they came to terms with what they each did professionally, the decision to pair up was easy and the partnership seemed to be a great fit.
"I feel extremely honored to be able to do this deal with Fernando. He is an outstanding guy, great with people and I sincerely trust his character. I know there are many people who would love to be able to work with him like I have had the chance to and I am grateful for the opportunity," Ethan said.
Ethan has known his current investment partner for over 8 years, but their friendship started to grow on a personal level starting in September 2018.
"When it comes to partnering with an investor, having a prior history with them isn't necessary but ended up working out well in my case," Ethan said. "I recommend looking back into your circle of influence and seeing if there's anyone in that sphere that you could potentially work with."
He and his investment partner have different responsibilities within the project, but that's why the collaboration works so well. Ethan handles finance aspects and the relationship with Easy Street Capital altogether. On the other hand, his partner is a very talented GC (General Contractor) and handles most of the work related to that side of the project.
"It's funny how we came to terms with it and to think the partnership could have happened a lot sooner," Ethan said.
According to Ethan, the key to finding the right individual to partner up with is being aware of what you don't know and understanding what you need guidance with, and then finding someone who can help. For example, find a great General Contractor who you can work with, find someone who can handle outside management or finance, etc. If you are partnering with an experienced investor, try to think of how you can add value to the partnership in other ways that he or she may not be able to.
"It depends what angle you enter into the project and what areas your skills and knowledge cover."
Ethan claimed that even though this was this first property he had ever purchased everything started to come about extremely quickly. The thought of getting into real estate hadn't even crossed his mind before March of 2018 but a banker friend of his, named Mark Dean, introduced Ethan to the idea of wholesaling and he became intrigued.
"I started to get into the industry because I had the ability to offer hard money lending through my company," Ethan said. "From there I met investors, wholesalers and I continued to learn. I wanted to try my hand at wholesaling, and I knew a friend of mine [Fernando] was an active investor. I wanted to come by and simply see one of his properties not thinking much of it. So, he invited me out and we began to talk over the course of the next month or so. One thing led to another and we decided to partner together on a flip late October when we found the property in Waxahachie."
The Arlington resident said they were originally looking for a property closer to Dallas, but that the numbers on the home made sense and it seemed like too good of an investment project to pass up.
Ethan and his partner looked at a few other lending companies before deciding to move forward with Easy Street Capital. In fact, he had never even heard of the Texas Based lending company before attending a REI group networking event that took place in Grapevine in October. As an employee of a finance company who also deals with hard money loans, Ethan was attending the event to scope out what other lenders were out there. After a great first initial conversation with Gabe, an Easy Street Team member, he decided to research the company further.
"In comparison to other lenders, Easy Street's origination fee was about the same, but the closing costs were much cheaper. We were able to save about $1500 – $2000 upfront which was fantastic and a big piece of why we moved forward with Easy Street instead of other lenders."
Ethan claims another factor behind their decision to work with Easy Street was our responsiveness and the way everything was packaged together. He claims when starting the process, he reached out to Gabe around 4 PM one afternoon and Gabe was able to get back to him around 10 PM that same evening with all necessary information. Ethan received a total loan amount of $119,000 for his investment property from Easy Street Capital.
"We were able to close in 5 days which was fantastic. We didn't need an appraisal which was awesome and an additional cost that we could save up front. Only paying interest on the funds we used also saved us some money in the end."
Even though this was Ethan's first project, it's not the last, as his goal is to complete 4 more investment projects this year alone and plans to fund with Easy Street Capital again.
"We definitely are interested in continuing these projects and building up a pot of cash that we could use to purchase more properties."
Ethan and Fernando did some extensive rehab to the property, including knocking down three walls, installing 3 headers, and converting an enclosed garage into a luxurious master suite with attached bedroom and large closet. The partners lifted the rafters to make vaulted ceilings for the master suite and installed a second HVAC unit and subfloor, replaced 5 windows, put in all new electric and plumbing, and opened up the living space. They also enlarged the kitchen with granite countertops and refurbished cabinets, installed new tile and backsplash, refurbished the wood floors, and added carpet.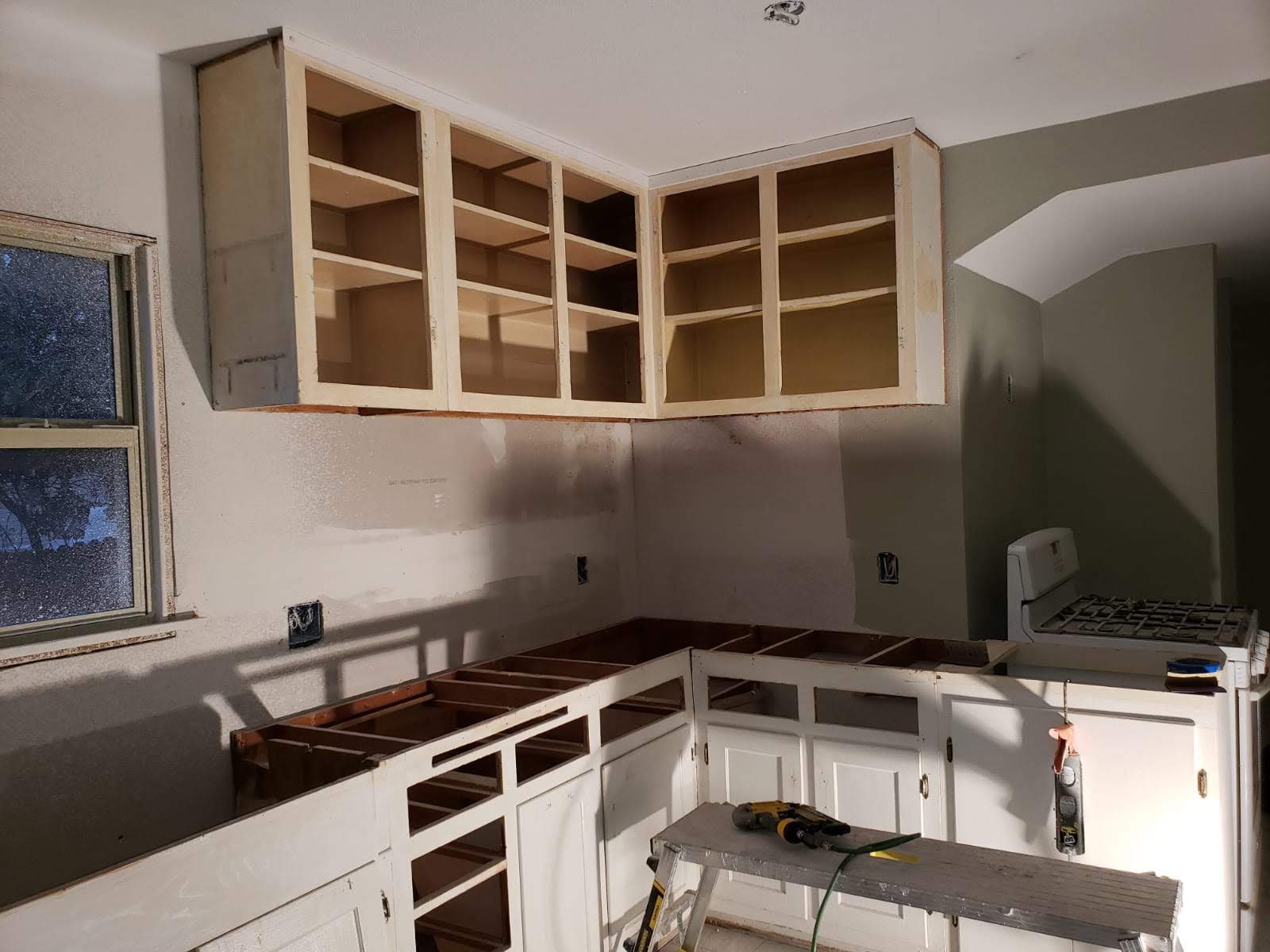 Complete renovation was performed to the existing bathroom, and they installed a new roof with 3 skylights. Lastly, they cleared out all existing brush to clean up the outside, added a deck, and did all new paint inside and out. Now that's what we call a major fix and flip project!
"The best part about this experience is taking something that was old and outdated and then coming in and putting in effort, paying people along the way, and creating something that someone else will enjoy for potentially a lifetime. We are redeeming this property and bringing it back to its original use."
For this particular fix and flip project, the duo decided to outsource the renovation work instead of performing it on their own. When it comes to hiring out for these types of jobs, Ethan advises that you create a relationship with the contractors you are working with.
"We are all a team, and no individual person could do this project on their own. Always talk about the future, and how things could go if the work goes well. We only succeed together. If everyone realizes this, then we all succeed faster. The thing I admire most about Fernando is his ability to be an encouraging motivator."
Although there are pros and cons to each situation, one of the biggest advantages of hiring out for renovation work, instead of completing the fix and flip project on your own, is time.
"Contractors work to get paid. So as long as we have the money available, we can get projects done quickly. That is why it is imperative that we have quick access to money. Fernando and I on the other hand work against time – The longer we have a property, the less we make on it. So the most important asset to the contractor is money, the most important asset to us is time. This needs to be understood from the side of the contractor and the investor."
For those wanting to grow their real estate expertise, there are a lot of resources that benefited Ethan as he was getting started.
"The book Rich Dad Poor Dad wrecked my way of thinking back in October of 2017. The mentality is to acquire assets that fund your income. Don't only rely on a single source of income, otherwise known as a salary, to provide for you and your family. I also I love listening to Brandon Turner on the Bigger Pockets podcast. There are many different REI groups that meet throughout DFW, and I have made great connections at each event. If you want a place to start, any of these would be a good place to go.
After my involvement with this flip, I had the chance to meet Casey Denton at a networking event up here in DFW. I was able to connect Caedmon and easy street and now Caedmon Capital even brokers deals with you guys. It has been a great relationship so far."
Ethan describes completing a fix and flip as "a whirlwind" and the hardest part can be realizing the additional expenses that weren't originally foreseen. For example, he unexpectedly came across an additional plumbing expense while renovating and had to update their budget last minute.
"Risk is terrifying, but I think it is one of the things that makes us feel alive. I believe that work is a gift, that we should do it diligently, and do it for the benefit of others. A cousin, and now a close friend of mine, Lee Stringham was the first person to invite me, almost as if on a dare, to think and live radically different, to take risk. That invitation changed my life. Even if you don't know how to make it work, find a way to make it work."
Ethan and Fernando specialize in burn-outs and extensive rehab projects that might be too far gone for other investors. If you have a deal, you can contact them at 817-584-2341.
Are you a first-time flipper, like Ethan, and ready to get involved in investment real estate? Contact us today!

Subscribe to our newsletter