Here at Easy Street Capital, we offer different loan programs to help our borrowers meet their unique project needs and goals. We hear a lot about successful fix and flip projects, but what about new construction? We recently sat down with Christopher Senegal, one of our repeat Houston Borrowers, who after completing 20 different fix and flip projects and having success with Hard Money Loans, decided to switch gears and begin a major new construction project with us.
Chris went to school for engineering, and after beginning a career in Corporate America, realized he "wanted more." He fell into real estate as he was having some trouble selling his Memphis home after relocating to Houston. Lucky for him, Chris' fraternity brother happened to be a property manager for a Homevestors franchise in Houston. After reconnecting, he helped Chris build great relationships in real estate including linking him with a contractor who later became Chris' mentor.
"[My mentor] taught me that the money is made when you buy, not when you sell. The numbers have to work, you can't get into a project and try to squeeze a profit out of a bad deal," Chris said.
Chris has funded 2 flip properties with us and now has a new construction project in the works. This new construction project will have a total of 14 townhouse units. He is using a Hard Money Loan to help fund the first 3 units.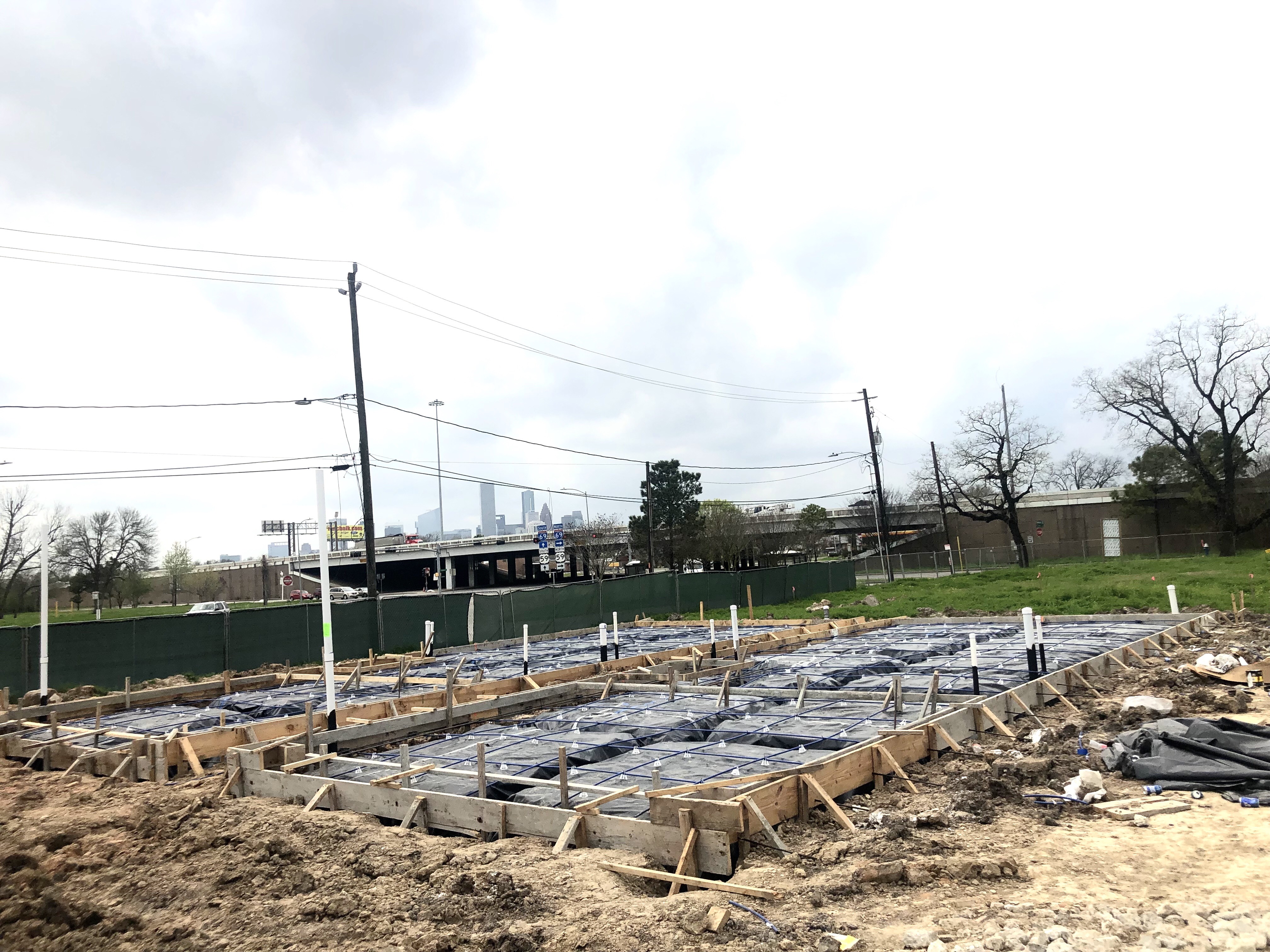 "I prefer the risk profile of leveraging hard money vs using personal cash. You are essentially buying piece of mind. What I like about Easy Street is it is truly asset-based funding. The last project I did, I was picking up 2 homes at the same time, one was a cash deal where I used my own capital, the second I used a Hard Money Loan. You guys didn't pull credit. You were really fast and were able to close in like 3 or 4 days. It was unheard of," Chris said.
For this particular property Chris is referencing, he received a total loan value of $183,000 which had a 90% LTC (loan to cost) value from Easy Street Capital. Chris looked into Easy Street's loan terms after being recommended to Kelly Smith in a Houston real estate group on Facebook.
"Kelly [an Easy Street Loan Originator] was really resourceful. For example, I was having trouble with flood insurance. She had a full list of vendors that she shared with me and helped me to find someone that I liked. The service is excellent. I can't complain. I send people to Easy Street all the time."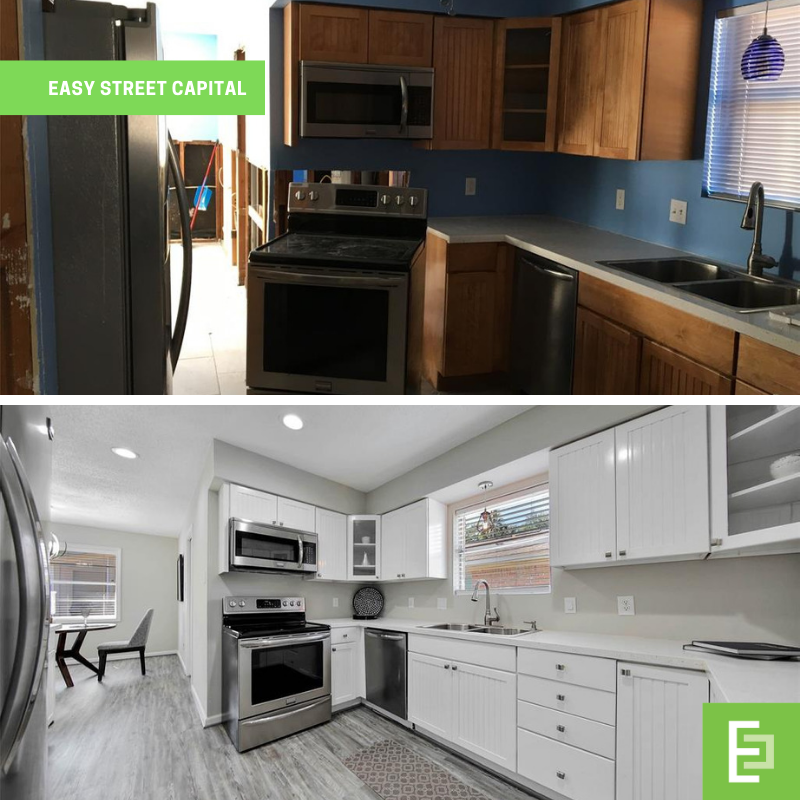 Chris had completed a total of 20 flip projects, before getting out of his comfort zone and beginning his new construction project.
"I looked at the numbers and the time and effort it took me to do a single flip, and I figured if I stepped away from actively flipping over and over for a year or two to do a bigger project, the return would exceed the return I was currently making," Chris said. "I had always talked to new home builders and they seem to always shy away from flipping properties because of the unexpected. Building is essentially creating the template from the start."
"I always wanted to get into new construction, but I wasn't on a mission to start a project when this deal fell in my lap. I was able to owner finance the entire block in 2013. I was originally just going to hold it and sell it in 5-6 years, but then I realized this is the perfect opportunity to do new construction. For this project, I'm excited to see a five year plan coming to fruition. A lot folks thought I was premature when I purchased the entire block a few years back. There was an old grocery store and 5 poorly maintained houses on the property. I was able to make the property cash flow by providing single room occupancy to parolees with non-violent offenses. Now that redevelopment is beginning, the area is much more attractive and people see the vision. This project will be my baby this year for sure."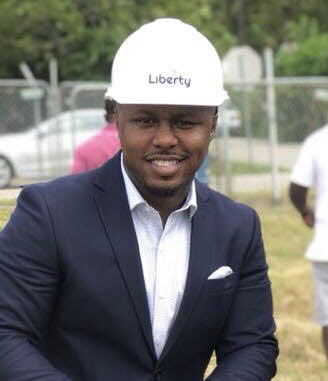 When it comes to flipping homes, he has had his fair share of the unexpected with past projects. But, claims those situations have only become valuable learning experiences for him.
"You win some, you lose some. It's a lesson learned. I like to call it real-world tuition."
"There's unexpected with new construction, too. The permitting process for this multi-unit project took a lot longer than I had expected. It took almost 6 months because of all the post-Harvey drainage and floodplain changes that went into effect in September of 2018," Chris added.
To avoid some of the unexpected, we always recommend you dedicate lots of time and effort to budgeting and planning your project. For Chris, his budgeting and planning consists of working very closely with his contractor. When working on a project, he claims he walks his properties daily to make sure nothing unforseen is coming up.
"I'm very particular with who I work with. Some people have different margins of error. Some people may be cheaper, may claim to be faster, but the quality of work isn't there. I'd rather meet in the middle with the price and be happy with the timeline and have piece of mind that the quality of work is going to stay strong," Chris said.
Chris also shared his advice for how to find the best contractor to work with on a project.
"Check the track record of the contractor. They need to be able to tell you 3-4 other people that they've worked with who can share great reviews and it needs to be for a project they are currently working on or just recently completed. You need to verify first-hand the quality of work. Also, ask the contractor specifically about the man power that they have and how many projects they are currently working on. Sometimes good contractors will take on more work then they can handle. Going back and forth between their other jobs can delay your project."
"If you are a new investor who is just starting off and you don't have a lot of capital, find someone who can carry the cost of the work up to the draw. It's hard to hold their feet to the fire if they've already been paid. I also recommend new investors go out and do more than just watch YouTube videos. Actually go out and network and go to investor meetups. Find a mentor if you can. They can identify other resources that can help you become self-sufficient in the business," Chris added.
Easy Street Capital hosts Real Estate Investor meetups regularly all around the state of Texas. Our next free meetup will take place Thursday, April 4 at 6:30 PM in San Antonio. You can read more about the free networking event here.
Are you wanting to get started on a new construction or fix and flip project? We'd like to help! Fill out our 1-minute loan application here and an Easy Street team member will be in contact shortly.

Subscribe to our newsletter