Many top real estate agents are experts at listing homes – knowing all the best tips and tricks to secure great offers for their clients. Most agents focus on attracting buyers looking to live in the home. But what happens when you get a listing for a top-of-the-line rental property? Think multi-unit (duplex, triplex, etc.) or property primed to succeed as a short term rental. Listing and selling rental properties demand a different and specialized approach. Agents need to be able to speak a different language to appeal to investors and knock rental property listings out of the park. Luckily – here is a comprehensive guide on how real estate agents can best achieve success listing and selling rental properties!
If you want to excel at marketing investment properties as an agent, follow these key pieces of advice:
Run Rental Comps – And Place Front and Center
Real Estate Agents that market rental properties need to understand what buyers value most. When selling to non-investors, agents know to highlight what matters most for buyers. The best agents know how to appeal to their target buyers with a tailored approach. Whether that means pitching school districts and extra space for homes geared towards growing families, hip neighborhoods for new condos or any of the particulars of your local market. However, for listing rental properties, rent should be front and center!
Yes, that means lose the language on lifestyle, charm and style from the top of your rental property listings. When listing a rental property – potential buyers want to know the rental potential above all else. Therefore you should always put the expected market rent front and center in your listing. Estimating market rents should be fairly easy for an experienced agent. Just search the MLS in the same way you would search comps for comparable properties to research value – and do the same with rents from active rentals! Want extra opinions on rent to make sure you know your stuff? Check out free internet tools such as BiggerPockets's Rent Estimator to assist. And if the property is a great potential short term rental (think Airbnb or vacation rental), you can use this free tool to get projected annual revenue from cutting edge data provider, AirDNA!
Bonus – this is especially important if the rental property for sale already has some or all units under lease. Many investors target properties with in-place leases with rents below market, so they can add value by raising rents with the same or a new tenant after purchase. In these situations, make sure to put both the current lease details (especially if rented below-market) and market rent front and center, and highlight this as an investment opportunity!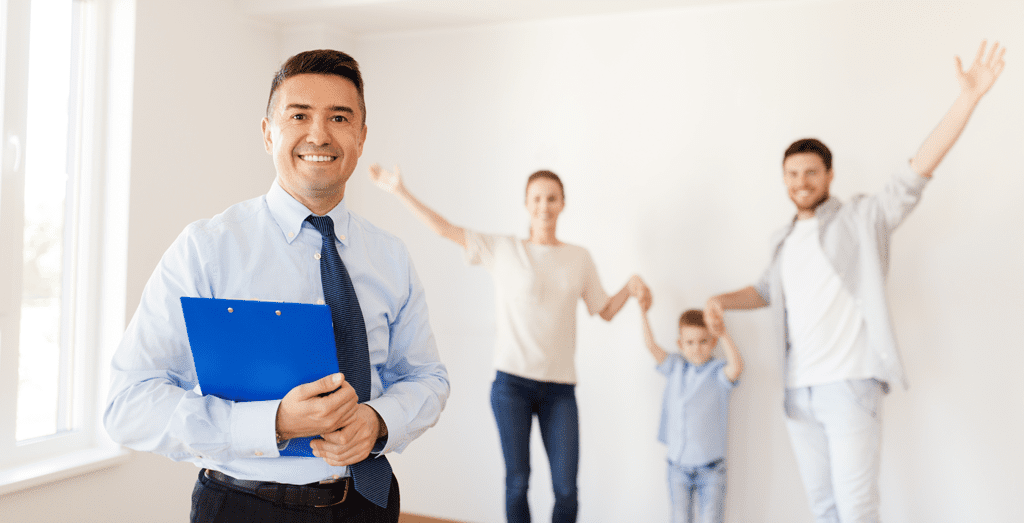 Target the Right Platforms to Reach Real Estate Investors
The real estate investor community is very active online and values education, networking, and deal-sharing. When listing an investment property for sale, agents should go beyond the MLS and standard listing sites like Zillow. Instead, focus on marketing directly to investors by leveraging the platforms and networks they use to find deals:
BiggerPockets – This is the largest online real estate investing forum with over 1.5 million members. Create a profile to interact with investors, share listings, analyze deals, and read market data. BiggerPockets is hugely influential among active and aspiring investors. Place listings here to maximize visibility. This is also a great place to find investor-friendly agents that work with investor buyers who would be attracted to your rental property listing.
Facebook Groups – Search Facebook for real estate investing groups both locally and nationally to join. Post your new listing in these targeted communities where members share deals and discuss strategy.
LinkedIn – Have an investor-focused LinkedIn presence and connect with other real estate professionals and investors. Join relevant LinkedIn Groups like Real Estate Investors, Real Estate Investing Network, and Real Estate Investment Association. Share your listings in these groups. Buyers of rental properties are professional investors, so it makes sense for them to be active on these professional social media platforms.
Know Rental Restrictions – and Disclose Upfront
Investor buyers are solely focused on using the property as a rental property and maximizing cash flow and income. Thus, if there are any restrictions, permits or any considerations required to rent the property, it is of utmost importance that you as an agent has this covered. These things can make or break a deal and can cause significant issues if missed or not disclosed. Additionally, if your listed property is fully allowed for rental – you can use this as an advantage in your listing pitch (a clear advantage over other options that may not be so fortunate!) When preparing to list a rental property for sale, real estate agents must research and understand any regulations or restrictions impacting the property. Key items to look into include zoning, homeowners associations (HOAs), and local short-term rental ordinances.
Typical Regulations to Know as an Agent Listing an Investment Property:
Review Zoning Classification and Allowed Uses
Verify the property's specific zoning classification and any potential rezoning proposals. Confirm the allowed land uses like single-family residential, multi-family, mixed-use, commercial, etc. Multifamily-zoned properties often appeal to investors for added units. Also check setback requirements, maximum occupancy, parking regulations, and density limits.
Research the HOA Terms
If the property is part of a homeowner's association, thoroughly read the covenants, conditions and restrictions (CC&Rs). Key points are rental policies, leasing rules, occupancy limits, home business allowances, exterior modifications, fees, and short-term rental bans. Red flags to investors are excessive regulation of tenants and rentals.
Understand Local Short-Term Rental Ordinances
Many municipalities restrict or ban STR platforms like Airbnb depending on zoning. Check if the area has ordinances on rental length minimums, permitting, occupancy taxes, noise limits, and enforcement fines. Restrictive STR policies will deter investors financing purchases via short-term income.
By digging into key property regulations upfront, rental agents can accurately market the home's income potential within clear regulatory parameters. It is also important to stay up-to-date on this as these rules are constantly changing, such as the summer 2023 momentous changes to the STR rules and regulations in Dallas, Texas.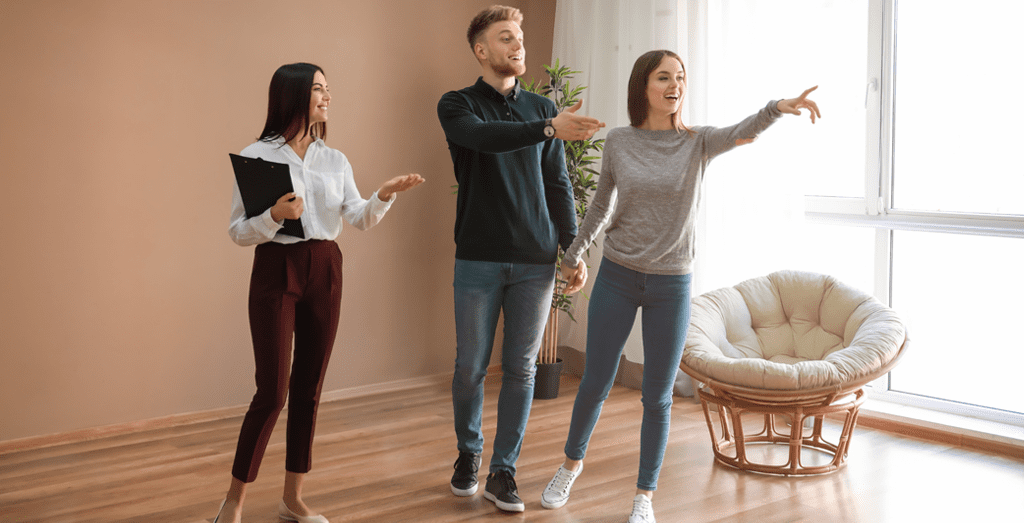 Know the Lingo – Key Terms and Real Estate Investing Metrics
Investor buyers are often speaking a different language than most homebuyers. When an agent listing a rental property knows how to communicate to these buyers – success often follows. While the rental potential of the property is top of mind, there is much more to a profitable rental property than just rent. Know these real estate investing terms to communicate like a pro to investor buyers!
When listing and marketing investment properties, real estate agents need to speak confidently about the financial return metrics that matter most to investors. Understanding calculations like cash-on-cash return, debt service coverage ratio, and return on investment demonstrates a strong command of investment analysis.
Cash-on-Cash Return
This metric calculates the annual cash flow compared to the total cash invested. It is useful for estimating yearly returns on a rental property. Agents should know how to compute cash-on-cash return using a property's net operating income divided by the total cash invested.
Debt Service Coverage Ratio (DSCR)
The DSCR ratio measures the cash flow of a property. It divides the property's rental income by its expenses (typically "PITIA" or debt service plus property taxes, insurance and association dues). A DSCR over 1.00x means that the property is earning positive cash flow each month.
Return on Investment (ROI)
An investor's ROI is their total earnings from rents and appreciation minus expenses, divided by the purchase price and improvements. Agents can use ROI to compare different investment opportunities.
Fluency in key investment calculations like cash-on-cash return, DSCR, and ROI enables agents to better evaluate potential deals, set accurate prices, speak investors' language, and quantify returns in their property listings to attract buyers.
Know Investor-Friendly Lenders to Get Deals Done!
Reliable financing that buyers (and everyone working on the deal!) can rely on is key to any successful real estate transaction. The best real estate agents have trusted lenders that they can refer buyers and sellers alike.
Knowing great lenders for rental properties is super-important for real estate agents selling rental properties. Why? Many investor buyers are unfortunately unaware of the latest lending options for rental property loans. As a result, many potential buyers may not go for the purchase because they incorrectly think that they need to be buying in all cash or qualify under strict DTI-based mortgage standards.
Investor-Friendly Lenders such as Easy Street Capital offer innovative DSCR Loans that are perfect for buyers of rental properties. These loans have easy qualification standards (no income verification, no DTI) and are based primarily on the property's rental potential. They can even be tailored to fit the needs of buyers interested primarily in short term rental properties!
Bonus: most agents don't know that it is fully-allowable under RESPA regulations to earn referral fees if working on a rental property transactions! Easy Street Capital offers half a point in referral fee for agents under our groundbreaking referral program!
Conclusion
Hopefully, this guide helps all the real estate agents out there find success listing and selling rental properties!

Subscribe to our newsletter