SIGNATURE BROKER


LOAN PROGRAM
Easy Street Capital is proud to introduce our new Signature Broker Program for top-tier elite mortgage broker partners for our industry-leading DSCR loan product.
Built for brokers navigating a volatile market, this program equips you with the necessary tools to not only survive but thrive in a challenging market. Highlights Include a 35-Day Rate Lock, Enhanced Pricing and Lower Rates, White-Labeled Applications and Term Sheets, Uncapped Yield Spread Premium and a Strict Broker Agreement for Borrower Protection.
Available to high-volume, highly-experienced mortgage brokers only, please contact your Easy Street Capital representative today to inquire about registration!
Join our Signature Broker Program Today!
SIGNATURE BROKER


DSCR LOAN PROGRAM
Rates: Starting at 6.750%
LTVs: Up to 80% (Acquisitions/Rate-Term Refi), 75% (Cash-Out)
Credit Score: 640 minimum
DSCR: 0.75x minimum
5/4/3/2/1 Prepayment Penalty
30-Year Fixed Rate Mortgages (ARMs / 10-Year Interest Only available)
Up to 10-unit residential properties
Short Term Rentals OK, Qualify with AirDNA Projections
Nationwide Coverage (except ND, NV, SD)
Click the image below to access the signature broker portal. If you do not already have an account set up on our portal, you can apply to join by clicking here.
Application & Credit Auth
Built in 1909, 1201 East Cesar Chavez - historically known as "The Otto" - is a mixed use property in downtown Austin with more than 10,000 square feet of office space and two second-floor loft apartments. The commercial building got its name from Otto Buaas, an Austin roofer who purchased the property in 1928. The property remained in the Buaas family for 95 years. From 2016 to 2019, The Otto was completely redeveloped. In early 2022, Easy Street Capital moved in 1201 E. Cesar Chavez, establishing it as their headquarters. While this marked the beginning of a new chapter in building's history, Easy Street is not the first lender to occupy The Otto! In 1950, a lending company known as SIGNATURE LOANS operated out of the property, their signage is still partially retained on the exterior of the structure. Inspired by the building's history - our Signature Broker program pays homage to the building, representing our commitment to long-lasting relationships that will stand the test of time, forging relationships and lasting partnerships with the leading mortgage brokers across the country.
Easy Street Capital has a proven track record of successfully funding single rental properties and portfolios for our borrowers.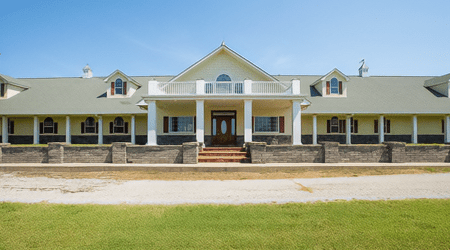 Single-Family Residence
Skiatook, OK
Purpose /
Cash-Out Refinance
LTV / 65.0%
$780,000 Oklahoma DSCR Rental Loan for a Cash-Out Refinance on a rental property in Skiatook. The property is a sprawling 12,283 square-foot single-family residence in featuring five bedrooms, four bathrooms, and three half bathrooms. The home is in good condition and features luxurious amenities such as an indoor pool with a sauna room, an indoor theater, a bar, as well as a recently updated kitchen and bathrooms.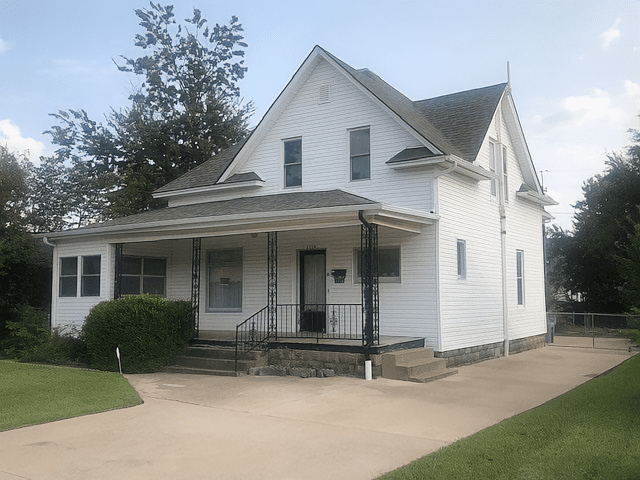 Single-Family Residence
Lawton, OK
Purpose /
Cash-Out Refinance
LTV / 75.0%
$176,250 Oklahoma DSCR Short Term Rental Loan for a Cash-Out Refinance on a rental property in Lawton. Industry professionals with many years of experience remodeling homes cash-out on their SFR after completing extensive renovations on the subject property. The borrowers are using proceeds from the DSCR mortgage loan to refinance the existing debt and for rehab on their other investment properties.
Take the next step in your investment journey with a trusted, reliable lender that has your best interest in mind. Get in touch or request a quote today.