For any first time flippers, the process of finding the funds needed to purchase and renovate a property can be a challenge with the speed that is required in today's market. There are several options available to real estate investors (hard money loan or conventional bank financing) to find the financing for fix and flip loans, but there are things every investor of all experience levels should look for and understand before making a final decision.
In this article, we'll explore how a real estate investor can spot red flags they need to avoid as well as what to look for with a reputable hard money lender before closing on a fix and flip loan and starting a new project.
Common Red Flags to Avoid on Fix and Flip Loans
With any type of loan for flipping houses, there are certain red flags that investors need to be aware of and recognize before signing any official documentation with fix and flip lenders. Below are a few common red flags for real estate investors to be wary of and avoid.
Junk Fees
There are costs associated with closing a fix and flip loan, but one form of costs that investors should avoid are junk fees. Junk fees are any added and unnecessary fees that only cut into the bottom line for an investor. Be cautious of any extra fees that are added in as closing costs that were not discussed up front. Before moving forward with any fix and flip loans, investors should carefully exam the fees that a lender charges and review them again at closing to ensure there are no hidden fees.
The Lender is Not Fully Capitalized (AKA not a direct lender)
When researching lenders, it's very important to make sure that the lender is fully capitalized. This is important because non-direct lenders may not have the required funds on hand needed to close on fix and flip loans. Nothing is more costly to an investor than to have a great deal lined up and then lose it due to a poorly capitalized lending partner. It's critical to work with a lender who can close on time, every time with a successful track record. Some examples of lenders who may not be fully capitalized are brokers or private investors looking to lend the money and profit off of the risk.
Uncommonly High Interest Rates
Interest rates on hard money loans for example, are typically higher than bank financing options, but it's still important to know when an interest rate is too high. High interest only payments eat away at profits each month and the longer a project takes, those profits dwindle away even faster. A high interest rate is typically anything over 11-12%. Experienced investors with a few fix and flips under their belt, should expect to see rates below 10%.
No Renovation Financing Options
Another red flag to watch out for from a lender is if they don't offer to finance renovations. Renovation costs are a big part of any fix and flip project. Depending on the state of the house, those costs could range anywhere from a few thousand dollars to over a hundred thousand. No investor wants to be responsible for paying that much out of pocket in addition to the purchase price and down payment. Often times a hard money loan will be rolled into the total loan to cost of the loan.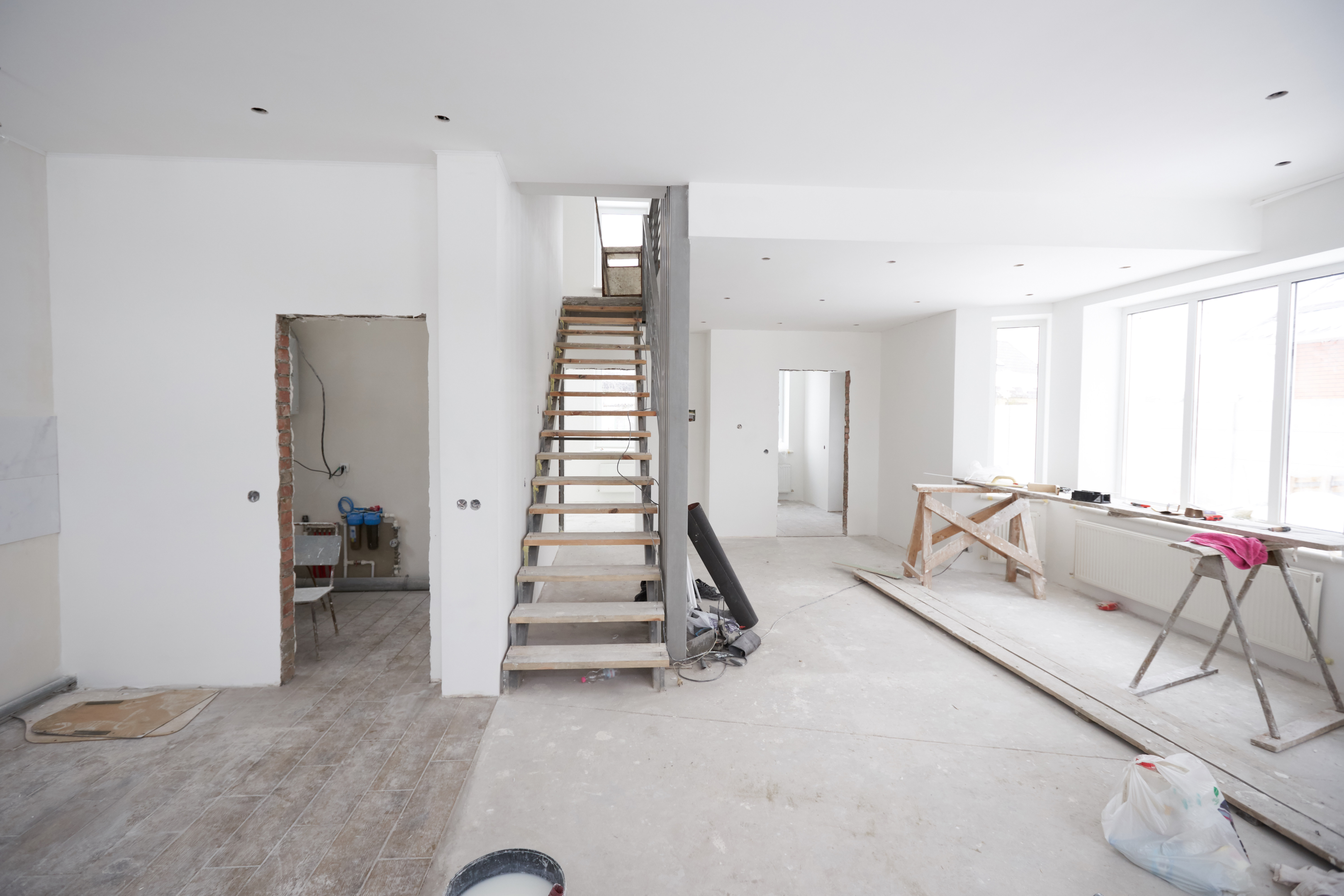 Green Flags to Pursue on Fix and Flip Loans
Not everything about closing fix and flip loans require cause for concern. There are several green flags that real estate investors can recognize and help them be sure that their fix and flip loan will be in good hands.
Low Down Payment
If a hard money lender offers a low down payment for their fix and flip loans, that's a great sign for real estate investors. The ability to pay less out of pocket up front is key for keeping the bottom line and overall profits high on any fix and flip loans. Hard money lenders typically require at least a 10% down payment on a fix and flip loan depending on the experience of the investor.
Multiple Exit Strategy Options
Depending on an investors strategy, it's important to have options when house flipping once the flip is completed. One strategy is the BRRRR (Buy, Rehab, Refinance, Rent, Repeat) that allows an investor to find a discounted property, purchase and rehab it, do a cash out refinance and roll the property into a rental loan and cash-flow it. This is a proven strategy amongst investors and something that most hard money lenders are comfortable with financing.
Another strategy is the more common option of renovating the property and then listing and selling it within a few months of purchase.
In-House Team to Handle the Loan
Another green flag when looking to finance fix and flip loans is whether or not the loan will be handled by an in-house team. This includes a construction draws team or a servicing team that investors will be able to work with and contact as the loan progresses towards completion and payoff. The construction team can handle renovation costs and make sure that draws are processed in a timely manner. The servicing team can help the investor stay current on their payments and help them with payoffs.
This is an advantage for the investor, because it allows them to have a few contacts within the same company instead of multiple contacts spread across multiple companies, which can lead to confusion.
Fast and Simple Underwriting
In today's market, speed is crucial for fix and flip loans. The ability to close quickly on a fix and flip property is the difference between winning and losing out on a project. It's important for investors to have their deals underwritten quickly and efficiently without mountains of paperwork and red tape. Look for hard money lenders that offer fast closings by skipping much of what is unnecessary to close on a fix and flip loan.
The Wrap Up
Flipping houses is a great way to build wealth and at the same time, improve neighborhoods across the country. For real estate investors, their flipping business can also serve as a springboard into other types of real estate investing such as new construction or building a portfolio of rental properties. As with any type of fix and flip loans and hard money loans in general, it's important to know what makes a good deal and what type of lender offers the best overall financing options.
For any investor that is thinking of doing their first flip or an experienced investor who just wants to make sure they're getting the most out of their project, these tips can be helpful to ensure the likelihood of a smooth, profitable fix and flip project.
About Easy Street Capital
Easy Street Capital is a relationship-based investment real estate lender with loan programs for every borrower. Regardless of experience or credit we are able to finance your next investment property. Whether you are buying a property to fix up, building new construction, or generating cash flow from rental units, Easy Street Capital has the solution.
As a fully discretionary lender we have the ability to customize a loan specifically to meet your individual needs. We look forward to assisting you with your next project.
Contact us today to get started on your next real estate project!
Want More Insights?
Feel free to subscribe to our newsletter by completing the form below to stay up to date on all things real estate! Happy Investing!

Subscribe to our newsletter